For the latest iteration of the McLaren 750S, designers have concentrated on embellishing the interior with a vast array of advanced technologies and high-end materials to deliver a driver-focused interior space.
Upon opening the dihedral doors of the 750S coupe, occupants are met with leather and Alcantara-covered surfaces that hide the carbon-fiber monocoque chassis beneath. Through the use of carbon fiber, engineers have designed the A-pillars to be ultra-slim to improve forward visibility for the driver.
With the V8 engine situated behind the cabin, customers can choose to have a double-glazed panel installed with a branded carbon-fiber frame within the rear luggage shelf to showcase the top of the powertrain.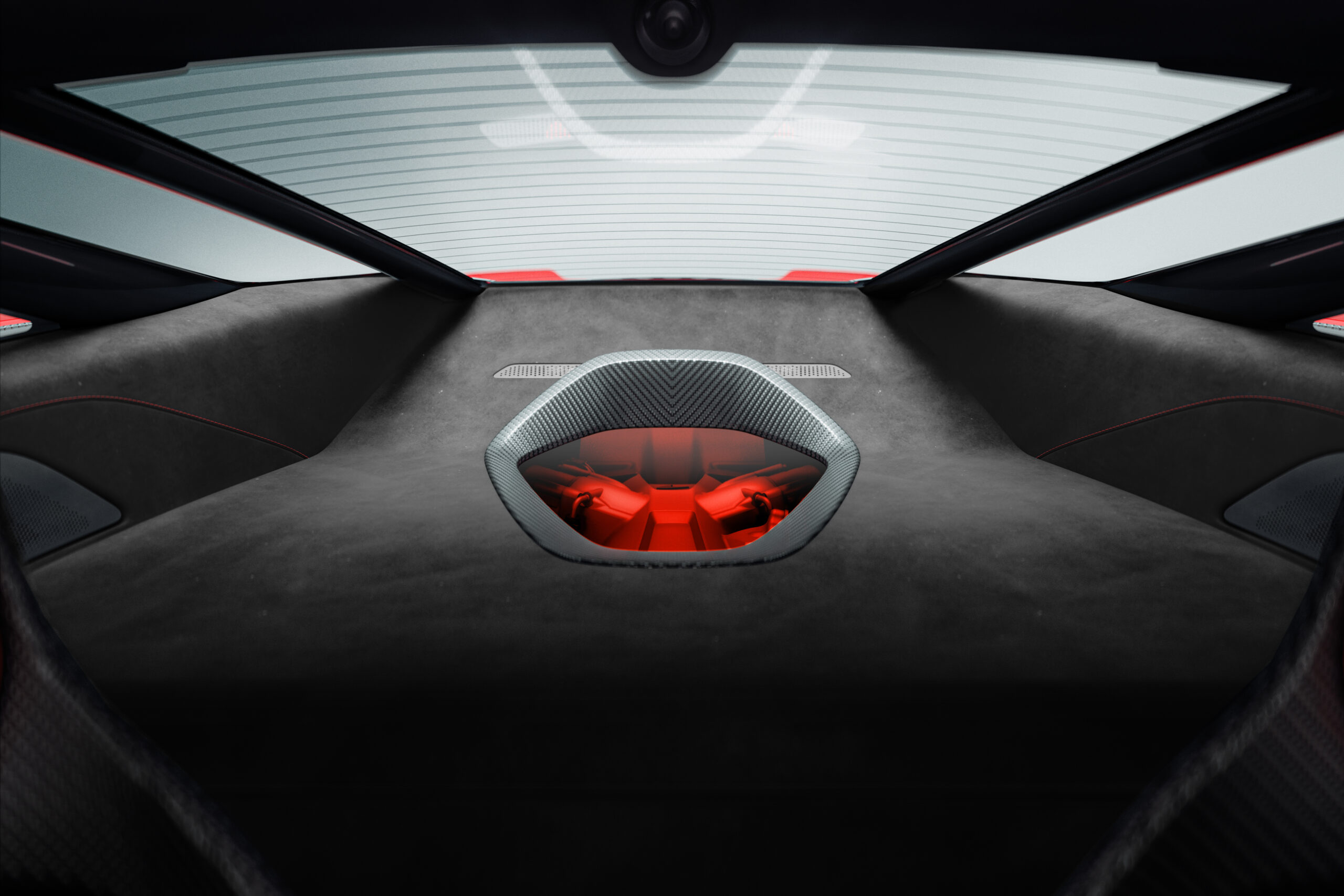 In terms of controls, the new driver-centric instrument display is in a binnacle that is mounted on and moves with the electric steering column. The binnacle features controls for the Active Dynamics functions on either side, meaning drivers doesn't have to remove their hands from the wheel to select Powertrain and Handling modes.
Next to the central touchscreen are buttons to control Launch and Aero settings, in addition to a new and exclusive driver technology that debuts on the 750S – the McLaren Control Launcher (MCL). The MCL enables drivers to save their favorite configuration of aero, handling, powertrain and transmission settings using a single button. These settings can then be recalled by pressing the same button.
Continuing with the theme of previous vehicles, McLaren has designed the steering wheel in the 750S to be free from any buttons or switches, to place the driver's focus solely on the feel and feedback from the chassis.
Information and infotainment are accessed via a newly developed driver display and an optically bonded, touch-sensitive central infotainment screen. The rear-view camera and surround-view system have also been upgraded with improved definition and clarity. McLaren has also enhanced the quality of the in-car microphone for more accurate voice commands and hands-free calling.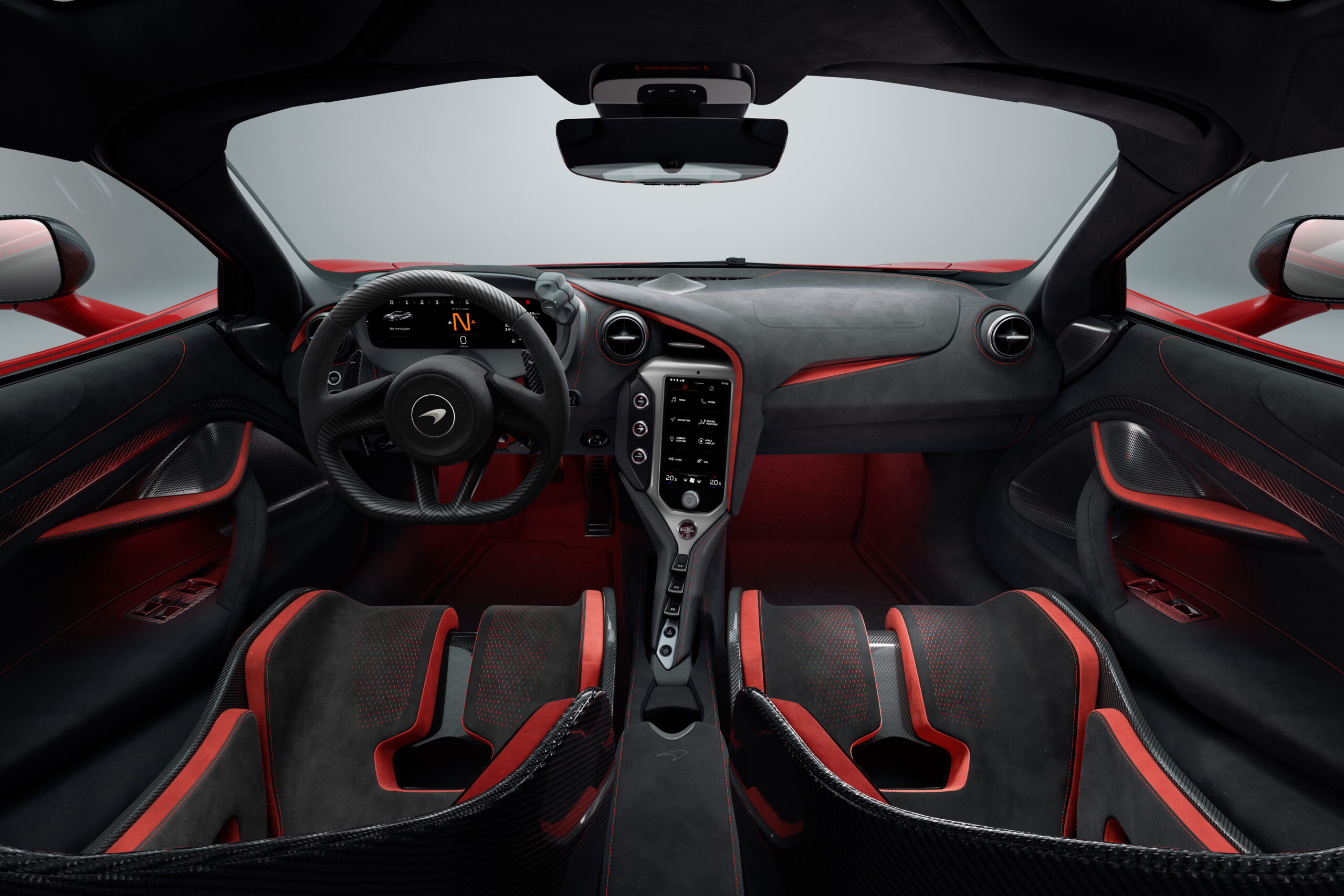 Driver convenience features include Apple CarPlay, which enables smartphone mirroring and the use of applications on the vehicle's central infotainment screen. An optional and upgraded in-car audio system has also been developed in collaboration with the OEM's audio partner, Bowers & Wilkins. The system includes a more powerful amplifier and the audio company's own Continuum cone speakers.
"Just as the vehicle dynamics team focused on letting 750S drivers really 'feel' the enhanced performance, our designers worked to highlight the high-tech, driver-centric nature of the cabin," said Sandy Holford, the 750S chief engineer. "Features such as the new steering-column-mounted instrument display with Active Dynamics controls incorporated and the HD display screens are immediately apparent, but everywhere you look or feel, the quality and craftsmanship of the 750S are evident."