No listing categories found.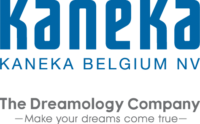 Kaneka Belgium NV is a subsidiary of Kaneka Corporation, a leading technology-driven chemical company, with headquarters in Japan.

Forciot is a Finnish start-up company established in December 2015. The company develops advanced IoT sensor solutions from its headquarters in Tampere. Forciot's unique stretchable electronics solution measures and reports force, weight, balance and pressure accurately. The innovative printed electronics solution can be utilized also as an HMI touch controller or as a replacement for buttons in elastic environments, such as in car interiors.