*Sponsored article
High consumer demand for reduced volatile organic compounds (VOCs) in car interiors as revealed in global survey poses a real challenge for the automotive industry given its parallel drive for greater sustainability.
Four key trends in the automotive industry are making the challenge of removing VOCs from interior trim materials and reducing the new car smell both tougher and increasingly important.
VOC studies, regulations and standards – Increasing demand from the Chinese government, scientists and consumers to reduce in-car pollution from VOCs is driving global car manufacturers to make this a key priority for innovation in automotive interior materials.
Shared use – As more people take up carsharing, interest in anti-odor surfaces is expected to grow.
Home comforts – Consumers' increasing expectations of home comfort in car interior design and functionality include the demand for a pleasant-smelling environment, free from the new car smell or human/food odors.
Sustainability – The drive for increased use of recycled and bio-based materials, which smell badly, increases the need for additives that can reduce malodorous VOCs.
Scientific studies show the risk of in-car VOCs to human health as regulations tighten
The interior trim materials in new cars can emit high levels of VOCs. One scientific study (You, et al., 2007) showed that TVOC levels in new cars can reach over 5,000mg/m3.
These in-car VOCs can expose drivers and passengers to levels above regulatory standards and recommended safe limits. One study (Xiaokai, Lili, Huilong, & Heming, 2014) analyzed the VOC content of air samples from 38 taxis in China and showed that 90% of them had TVOC levels above the relevant Chinese standards. Key pollutants found included benzene, toluene, ethylbenzene, xylenes, styrene, butyl acetate, and undecane. In 2012, China introduced the GB/T 27630-2011 'Guideline for air quality assessment of passenger cars', which covers testing methods and maximum automotive interior emissions.
Whilst VOC levels diminish over time, even after 12 months TVOCs have been reported at >1500 mg/m3 (Xiaokai, Lili, Huilong, & Heming, 2014).
One of the most common pollutant VOCs is toluene. In one study (Faber, Brodzik, Gołda-Kopek, & Łomankiewicz, 2013) toluene was found in a new car at a level of 500 µg/m3, nearly double the WHO safe exposure limit. (World Health Organisation). Another common VOC is formaldehyde. One study (Bakhtiari, et al., 2018) found average levels of formaldehyde in new taxis were 1144ppbv = 1.55mg/m3 compared to a WHO recommended safe limit of 0.1mg/m3. A study of 38 taxis (Chen, Feng, Luo, & Cheng, 2016) showed that the cancer risk from another common pollutant – benzene – in car interiors was found to be 21% higher than the US EPA safe level.
A consumer survey reveals the Chinese are more likely to buy a new car if it has no new car smell According to a global consumer survey of 670 buyers of new cars, the smell of a new car influences car buyers' choice of which make and model to buy; 77% of Chinese would be more likely to buy a brand-new car that did not have a new car smell.
A pleasant smell is more important than luxury or price when considering car seat material and therefore 83% of Chinese would pay up to £100 (US$113) extra for a premium car interior trim material that captures smells, VOCs and pollutants.
So why is the new car smell so critical to Chinese consumers? Most are concerned because they understand that the new car smell signals poor in-car air quality. Most car owners in China are concerned about the health effects of in-car air pollution from VOCs. Many also say that this makes them think the car is made from poor quality materials, while others find the new car smell gives them a headache or is annoying.
While of particular concern to the Chinese, the problem of the in-car smell is a global one – 91% of consumers in the USA, UK, France, Germany, Japan and China say that smelling malodor when driving negatively affects their mood.
Most consumers globally experience malodors in their car and say that bad smells make them feel nauseous, stressed or irritated.
While most Americans actually love the new car smell, 50-55% of Europeans would pay up to £100 (US$113) extra for premium car interior trim material that captures smells, VOCs and pollutants, to remove that new car odor.
Consumers increasingly expect the same levels of comfort and functionality in their car as they do in their living rooms, and increasingly share their cars with others so are more conscious of malodors. As a result, car manufacturers are increasingly looking for additive technologies that can reduce VOCs and odors from car seats, carpets, headliners and dashboard or door trim.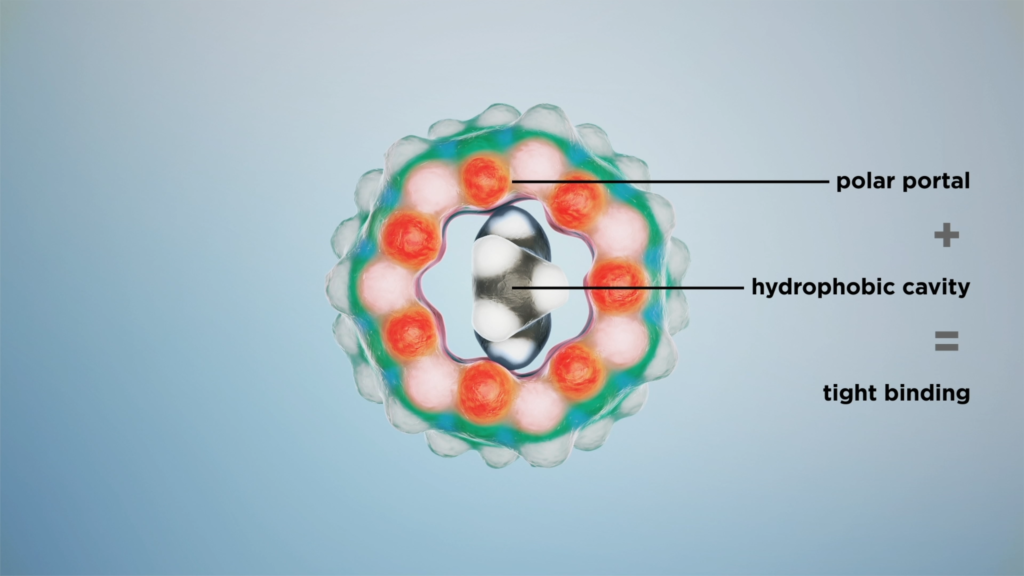 The trend toward recycled and bio-based materials in cars increases the VOC challenge
In response to consumer demand, car manufacturers are working to increase their use of recycled and bio-based plastics, nonwovens and textiles in their car interiors. However, typically recycled materials can retain high levels of malodor from their previous use, while bio-based materials can have a strong malodor too.
One study of post-consumer HDPE (Strangl, Schlummer, Maeurer, & Buettner, 2018) detected 32 odorous substances mostly with much higher odor intensity in recycled vs virgin plastic. This illustrates the problem faced by car manufacturers wishing to use more recycled materials while reducing the new car malodor emissions from de-gassing.
Suppliers of plastics, nonwovens and textiles already struggle to meet the VDA 270 automotive industry standard for in-car malodor levels. As pressure increases to use recycled materials, the need for an effective VOC-eliminating technology additive grows.
New additive technology significantly reduces VOCs from automotive interior materials
AqFresh is a versatile, revolutionary new additive technology developed by Cambridge, UK-based chemtech company Aqdot, which will have a profound impact on improving vehicle indoor air quality.
This supra-molecular powder has been incorporated into nonwovens, textiles and plastics that are typically found in automotive interior parts and proven to significantly reduce their VOC and odor emissions. The patented technology utilizes cucurbiturils – barrel-shaped molecules with a hollow hydrophobic cavity and polar portals, enabling them to tightly bind a wide spectrum of unwanted molecules.
This unique technology has been applied to textile and nonwoven materials through dry impregnation as well as by spraying and padding during the finishing process.
AqFresh has also been proven to be effective in rigid plastic parts such as PP for dashboards, into which it can be incorporated via compounding or polymer masterbatch. It has been added into the manufacturing process of PVC coated textiles and VDA 270 sensory panel tests clearly demonstrate a reduction of odors of 1-1.5 points.
AqFresh captures a wide range of pollutants and malodors, is not affected by normal changes in environmental conditions, and is non-toxic.
To find out more, get a free sample of AqFresh technology, or a copy of the full Automotive Interiors consumer research report, visit www.aqdot.com.
References
Bakhtiaria, R., Hadeib, M., Hopkecd, P. K., Shahsavanief, A., Rastkaria, N., Kermanig, M., . . . Ghaderpoorif, A. (2018). Investigation of in-cabin volatile organic compounds (VOCs) in taxis; influence of vehicle's age, model, fuel, and refueling. Environmental Pollution, 348-355 (https://www.sciencedirect.com/science/article/abs/pii/S0269749117346833?via%3Dihub).
Chen, X., Feng, L., Luo, H., & Cheng, H. (2016). Health risk equations and risk assessment of airborne benzene homologues exposure to drivers and passengers in taxi cabins. Environmental Science and Pollution Research , 4797–4811 (https://link.springer.com/article/10.1007/s11356-015-5678-x).
Faber, J., Brodzik, K., Gołda-Kopek, A., & Łomankiewicz, D. (2013). Air Pollution in New Vehicles as a Result of VOC Emissions from Interior Materials. Pol. J. Environ. Stud., 1701-1709 (http://www.pjoes.com/pdf-89138-22997?filename=Air%20Pollution%20in%20New.pdf).
Strangl, M., Schlummer, M., Maeurer, A., & Buettner, A. (2018). Comparison of the odorant composition of post-consumer high-density polyethylene waste with corresponding recycled and virgin pellets by combined instrumental and sensory analysis. Journal of Cleaner Production, Abstract (https://agris.fao.org/agris-search/search.do?recordID=US201800136049).
World Health Organisation. (n.d.). Pages 47-48. Retrieved from https://www.euro.who.int/__data/assets/pdf_file/0005/74732/E71922.pdf
Xiaokai, C., Lili, F., Huilong, L., & Heming, C. (2014). Analyses on influencing factors of airborne VOCS pollution in taxi cabins. Environmental Science and Pollution Research (21), 12868–12882 (https://www.researchgate.net/publication/263475097_Analyses_on_influencing_factors_of_airborne_VOCS_pollution_in_taxi_cabins).
You, K., Ge, Y., Hu, B., Ning, Z., Zhao, S., Zhang, Y., & Xie, P. (2007). Measurement of in-vehicle volatile organic compounds under static conditions. Journal of Environmental Science 19(10), 1208-13 (https://www.researchgate.net/publication/5786653_Measurement_of_in-vehicle_volatile_organic_compounds_under_static_conditions).