From the latest developments in smart surfaces and cutting-edge materials, through to the best user experiences and HMI developments, Automotive Interiors Virtual 'Live' (December 1 & 2, 2020) will feature two full days of lively debate and creative thinking, with speakers from leading organisations such as Continental, Ford and Toyota Boshoku, among others.
Participants can expect a highly rewarding and insightful exchange of ideas, with live interaction and networking fully enabled and encouraged during the virtual event, which is completely free to attend and takes place online for maximum convenience. Here's just a few of the highlights in store:
Fake or real? User acceptance study for smart surfaces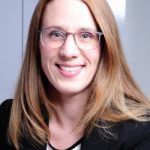 Continental Automotive GmbH's Bettina Leuchtenberg (pictured), senior expert HMI, ergonomics and usability, and Andreas Brüninghaus, principal expert, haptics and appearance, will underline how smart surface technologies add functionality to premium vehicle interiors, allowing seamless symbol integration into the surface, remaining invisible in the off state, until they appear, for example, if approached by hand. They will explain how this so-called 'disappearing effect' can be realised with real materials like wood or high-value films that imitate real materials, such as aluminum; and how the disappearing effect influences user acceptance, following a user study with drivers of premium and prestige cars. Overall, participants will gain  an overview of Continental's smart surface technologies and exclusive insights into  the method and results of its latest user acceptance study.
When materials meet electronics: novel frontiers in automotive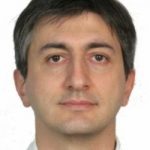 Nello Li Pira, head of the physical analysis department at Fiat Chrysler Automobiles' respected CRF (Innovation Research Centre), will make the case for a car of the future displaying elegant and ergonomic design with embedded sensors, touch surfaces and biomimetic multi-colored components. Cars will be made more functional and will be based on more intelligent materials: dashboard, central console, knobs, panels, seats, ceiling, armrests, and kick plates will be made by novel processes and materials that are more intelligent and customized, he will argue, while evaluating all the manufacturing phases necessary for successful integration regarding materials and processes. An example of the application of system integration will be shown, focusing on improved functionalities and complexity.
Car sickness: global incidence, influencing factors and the role of predictability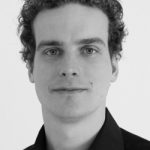 Eike Schmidt, a 
researcher at the 
Ford Research and Innovation Center
, will show how, as
 a result of an expected increase in passenger kilometers traveled with higher automation levels, car sickness is gaining more and more attention in the automotive research community. He will provide an overview of several studies by Ford and its partners, investigating car sickness in detail. He will reveal how surveys were conducted to get a basic understanding of today's car sickness incidence and customers' perception of influencing factors, and discuss individual differences. Eike will also show how controlled lab experiments underline the relevance of motion predictability and the mitigating potential of making motion more predictable. Finally, he will share how the first on-road trials evaluated an early prototype of a cueing-based car sickness mitigation concept.
Autonomous interiors for autonomous vehicles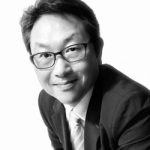 Richard Chung, executive product manager, Toyota Boshoku, says that currently, most of the attention on autonomous vehicles is focused on self-driving – with the interior often neglected. However, he will show how Toyota Boshoku is working to ensure interior functions and features also work autonomously for the occupants' comfort and convenience, to deliver a superb mobility experience. He will show how the MX191 concept for the year 2025 addresses this goal holistically, through its uniquely developed six concierge systems that take care of the occupants in the interior space.
3D touch switches for in-vehicle applications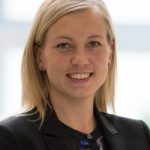 Canatu's
Mari Makkonen, 
marketing director, will argue that autonomous driving calls for a complete rethink regarding HMIs. Seats and door trims will become more important as they are always closest to the driver, she will suggest, while explaining that with Canatu's 3D touch technology, any surface can be smart and functional. Mari will reveal how smart 3D touch surfaces together with TS Tech's decorative door trims offer an intuitive user experience and beautiful design, and showcase the two companies' latest demonstrator – a decorative door trim with 3D touch switches to control the electric power seat adjustments.