Ian Podkamien, head of automotive at Vayyar, explains why multifunctional technology and 4D imaging radar are helping OEMs and Tier 1 suppliers to future-proof their interiors without increasing costs.
Tell us about Vayyar and what it brings to the automotive industry.
Founded in 2011, Vayyar is a global leader in 4D imaging radar. The company has raised US$189m to date, over four funding rounds. Vayyar was established with a vision of developing more effective early detection of breast cancer using radio-wave imaging (radar) technology. As our technology matured, we created additional solutions used in automotive, senior care, retail, security and beyond.
In the automotive industry, Vayyar is part of the shared mission of bringing all road users to their destinations safely, with particular attention to vulnerable road users. Technology that saves lives and prevents injuries is at the heart of the development process. But there's a downside: more sensors and engine control units (ECUs) mean greater complexity – and higher costs.
Fortunately, the most significant automotive transformation since the internal combustion engine is bringing a new wave of road safety, and whether auto makers are engineering the interiors of the future or the next level of vehicle autonomy, manufacturers and road users alike can rely on 4D imaging radar to get us there.
Our intelligent sensors address the challenges of complexity and cost head-on across both in-cabin and ADAS safety applications. At their core is an automotive-grade qualified, high-performance 4D Imaging Radar-on-Chip that supports up to 48 transceivers for a highly integrated, high-resolution solution.
Vayyar sensors also provide an ultra-wide field of view. Our 60GHz and 79GHz single-chip radar modules provide comprehensive detection in and around the vehicle, tracking multiple passengers and objects simultaneously, to reduce the number of sensors required, enhancing performance and delivering significant cost savings.
They not only represent a robust and affordable safety solution on the market, but also offer auto makers significant benefits through their unique multifunctionality – the ability to do more with fewer sensors.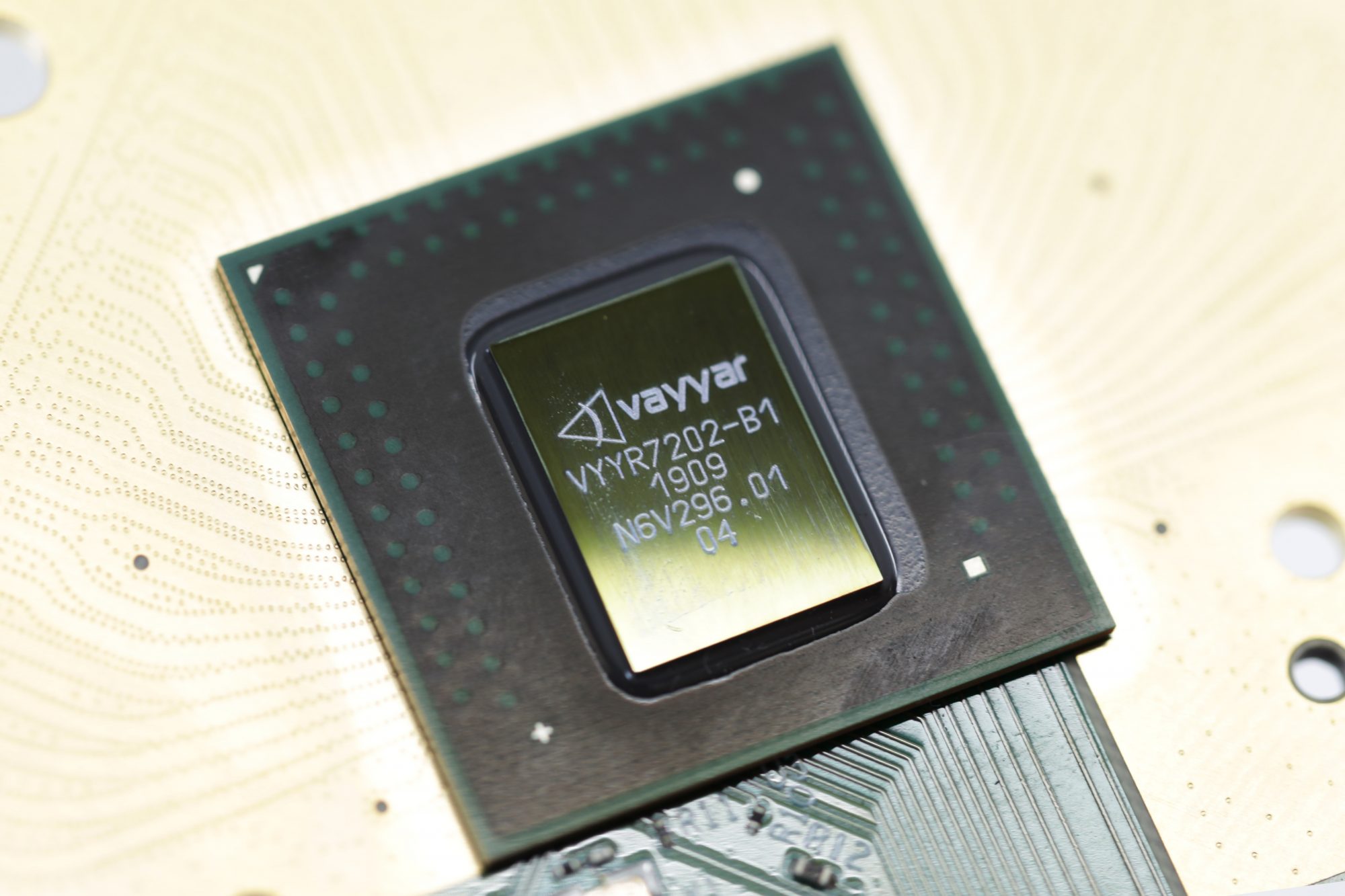 Vayyar is engaged with multiple OEMs and Tier 1 suppliers, both for in-car monitoring and ADAS solutions, in the USA, EMEA and APAC, across various levels of engagements. The solution is being tested intensively, in very stringent conditions, and is proven to meet both child presence detection (CPD) and seatbelt reminder (SBR) standards, as well as various short-range radar (SRR) applications.
Vayyar's sensors ensure HVM readiness and compliance with all necessary automotive qualifications. The sensors have been validated over thousands of test cases, producing millions of test samples with consistent high-accuracy results, while providing a platform for manufacturers and suppliers to develop safety applications, including for in-car, ADAS and advanced rider assistance systems (ARAS).
What are the benefits of multifunctional technology for auto interiors?
With the number of car sensors in the average vehicle now estimated at around 200 – including radar, lidar, cameras, infrared, imaging and ultrasonic – electronics make up over 35% of overall vehicle cost, a percentage expected to rise to 50% by the end of the decade. When you break it down, that means more hardware, more wiring, more interfaces, more software, more complexity and higher costs, as well as the risk of multibillion-dollar launch delays due to complex innovative projects, and the constant need to integrate more technology over time.
As auto makers grapple with these rising costs, Vayyar challenges the traditional paradigm of one sensor per application with a new model – a multifunctional platform – which incorporates several distinct aspects.
One objective is to drive down costs by reducing the number of sensors required for each application. The second is to reduce risks by supporting several applications with the same sensor. And the third is to future-proof by serving as a platform with high resolution data and APIs allowing additional future functions, developed independently by our partners, even after the sensor is deployed.
Due to the rich nature of the data, our partners don't need to deal with the low-level radar aspects, and can invest their development efforts in more readily available skills, such as image processing and machine learning, reducing the additional level of risk to their development.
That's the essence of multifunctionality: a unified sensor platform that delivers on all these goals – more value, cost savings, lower risks, and the ability to differentiate, without the need to be an expert on the radar development.
How does Vayyar's multifunctional technology work inside the vehicle?
Inside the car, Vayyar's multifunctional sensor simultaneously powers a wide range of safety features, from CPD and intelligent SBR to optimized airbag deployment, and can even detect intruders. It's the only single-sensor in-cabin monitoring solution that covers two complete seating rows – plus footwells – and is able to separately monitor five people. Thanks to our high-resolution point cloud imaging, it also classifies adults and children separately, to meet those CPD and SBR and airbag deployment standards and enable OEMs both to comply with EU safety requirements and meet Euro NCAP 2022/23 standards.
CPD and SBR are both required in 2023 EU NCAP protocols. CPD is a new protocol, and SBR is being updated to cover second rows as well. Instead of having two projects, with two sets of sensors, integration and testing, with double the cost, a CPD+SBR combo supporting these two applications, after being fully validated, provides a low-cost, low-risk solution in the short term, while remaining as a platform for future application development in the long term.
Vayyar is the only end-to-end 60GHz solution for in-car monitoring, covering two rows and meeting all Euro NCAP requirements, with a single chip. We cover hardware development and production with full reference design across RFIC, antenna and array, and automotive-grade BOM, all qualified and validated, with a 3D/4D API and CPD+SBR solution.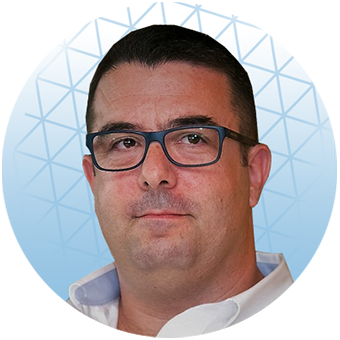 With a highly experienced team of radar algorithm experts and support personnel, we ensure seamless implementation of the technology and complete application-readiness for a wide variety of use cases. We also eliminate the need to source multiple partners for radar algorithm and cross-functional development with subcontractors and vendors, and the extensive workforce required for integration and testing.
Transforming the in-car sensor ecosystem with imaging radar is essentially a greenfield area for the industry and this is where we're currently seeing the greatest traction with OEMs and Tiers 1s, especially with our CPD+SBR combo.
Just one Vayyar sensor can replace over seven other sensors and ECUs inside the cabin, delivering huge direct and indirect cost savings. This not only simplifies the in-cabin sensing ecosystem – it also reduces the risks, time, effort and resources required, allowing OEMs and Tier 1s to streamline the development process in terms of time, money and resources. Outside the cabin, our ADAS capabilities based on ultra-short-range radar (uSRR), SRR and mid-range radar (MRR) are also making waves, particularly in contrast to the high cost and inherent limitations of other technologies such as lidar.
The pace of safety regulation continues to accelerate and rather than taking the traditional reactive approach that leads to incremental improvements, our partners have sought out technology that will keep them ahead of the game, even after the technology is deployed.
What does the future hold for multifunctional technology?
This is clearly a historic period for the auto industry and the coming years will see a redefinition of the entire driver experience. Carsharing is growing relative to traditional vehicle ownership, and that will lead to fundamental shifts in our perceptions of liability, security and ethics.
Greater connectivity and interactivity powered by 5G, the potential of AI-based cloud infrastructure to leverage sensor data to support decision-making, and the rise of safety-centric design are all milestones on the journey toward fully autonomous vehicles. As we get closer to that destination, we'll see significant payoffs in terms of safety at every stage. But the technological challenges will also increase.
These includes much higher safety standards, faster data collection and vehicle decision-making. For that, cars will need higher ECU performance, computing power, energy efficiency, emission reductions, battery life extension and digitization. It's only through sensor convergence that OEMs will be able to overcome those challenges while achieving cost-efficiency and maintaining competitiveness. Vayyar's single sensor is designed to deliver on all those objectives by its multifunctionality, performance and cost efficiency.
You also work in the 4D imaging radar area – what are the key benefits and use cases for this technology?
4D imaging radar is the next generation of 2D (ToF) radar. The technology integrates 3D arena mapping with a fourth dimension: velocity. 4D imaging radar incorporates all the benefits of 2D radar: cost efficiency, scalability, privacy protection, robustness in all lighting and weather conditions and non-line-of-sight (NLOS) propagation with significant added benefits of its own. These include high resolution and wide field of view, which are crucial to delivering multifunctionality.
4D imaging radar is all about providing an efficient price-performance balance. The price point is basically the same as 2D radar sensors, but the difference in what the technology delivers – for both in-cabin and ADAS applications – is immense, allowing OEMs to cut costs, reduce complexity and slash time to market (TTM).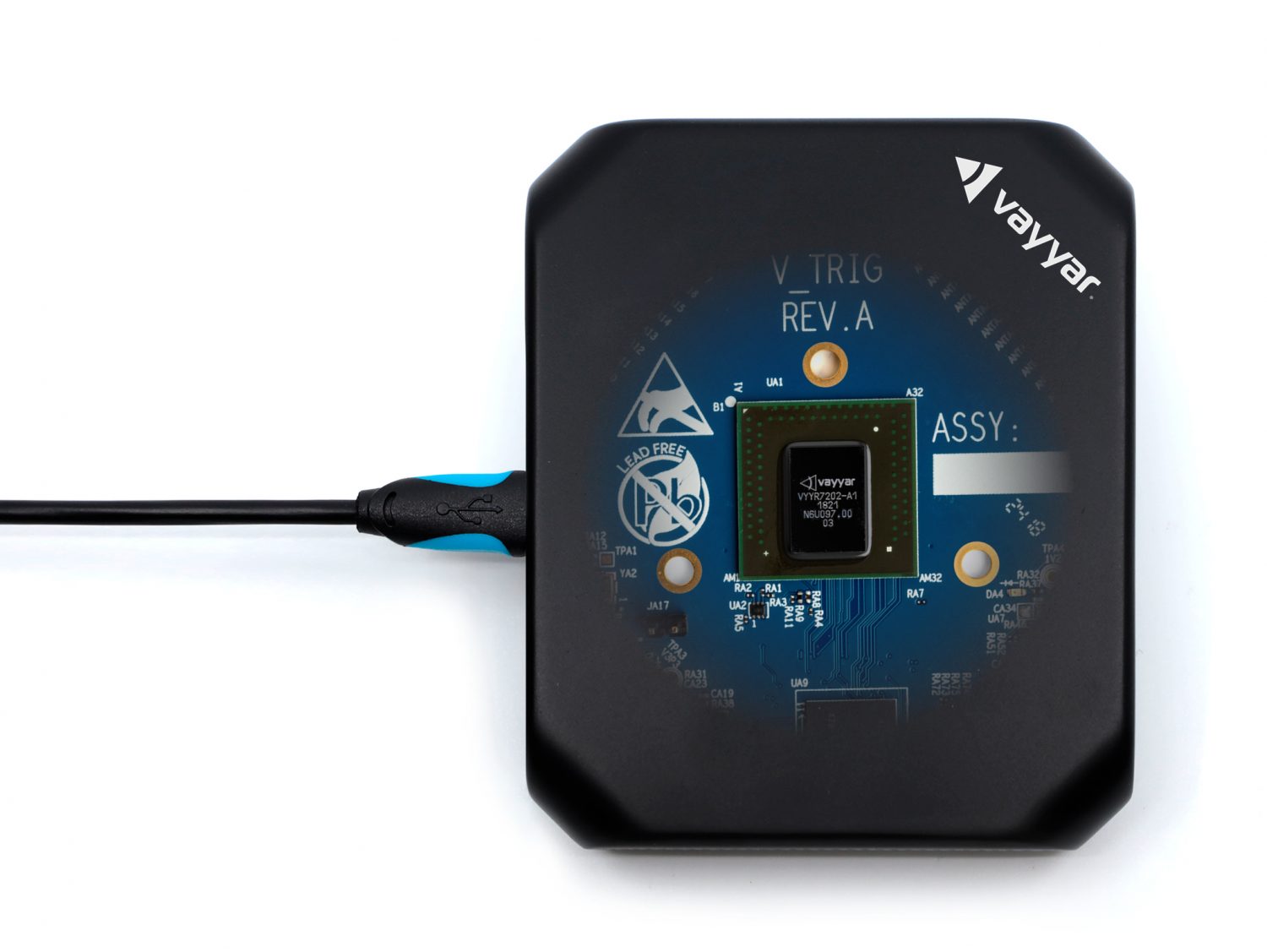 Why should auto makers be looking to adopt this technology?
Auto makers need a platform that's going to keep up with the evolving demands of safety legislation such as EU, Japanese and GTR regulations, as well as Euro NCAP standards. And it's not only about compliance. Safety is also a key competitive area where technological differentiation translates directly to increased market share.
OEMs also demand short TTM, low-risk solutions, scalability, cost-efficiency, top-level safety and rich data for the development of multiple applications. At the end of the day, compromise isn't an option when it comes to safety and that's why our partners want a mature solution that does exactly what it says on the tin, delivered on schedule at the quoted price. Vayyar's solutions were designed to address all of these requirements as the industry evolves dramatically.
How can Vayyar help auto makers integrate 4D imaging radar?
It's important to view 4D imaging radar as a platform, not just as a single multifunctional sensor. Our mission in developing the chip and everything that goes with it including all hardware and software components, as well as resources, is to enable our partners to focus on devising new applications, leveraging machine learning over our fully post-processed/4D ultra high-resolution point cloud API.
Our end-to-end solution saves OEMs and Tier 1s significant time, money and effort. Providing imaging radar as a full stack application-ready solution streamlines the entire integration, reducing the need for radar algo expertise, hardware sourcing from multiple vendors and the large workforce that would otherwise be required for testing and validation.
Vayyar 4D imaging radar creates the opportunity for OEMs and Tier 1s to deliver unparalleled safety while reducing risk, since the solution has been fully tested for years and doesn't require in-depth radar knowledge on the part of their R&D teams.
It ticks all the boxes without any trade-offs, delivering higher performance, more functionality, and significant added value for the same price as the cheapest alternative technologies. And with safety standards continuing to evolve, working with Vayyar enables auto makers to select a fully future-proofed platform they can rely on to create the most advanced applications at minimal cost, while being covered for 2023 and beyond.
Above all, our message to partners is that while the technology is as multilayered as it is multifunctional, it's logical, intuitive and built from the ground up for easy integration and fast deployment.
What else is Vayyar working on?
One of the company's major R&D focuses is enhancing our long-range ADAS capabilities. As the focus around VRU safety grows, we're expanding our sensors' functionality to cover longer distances and heighten awareness of vehicle surroundings.
As the power of our technology grows for long-range sensing, we see 4D imaging radar becoming the lynchpin of the fully and semi-autonomous vehicle sensor platforms of the future. The objective is for auto makers to have a unified platform for in- and out-of-car sensing, as the two become more heavily connected to each other.
Is there anything else?
A core aspect of Vayyar's appeal is that OEMs are increasingly looking to mitigate the inherent risks of complex ECU design and construction. In that respect, it makes perfect sense to deal with a single end-to-end vendor that provides every element of the solution, a single platform that is AEC-Q100 qualified and ASIL-B compliant and doesn't present the risk of failure posed by less developed technologies. And as they prepare to face the industry's emerging challenges, OEMs are naturally keen to deploy next-generation sensing technology that is miniature, affordable and versatile enough to impact every road user's life, enabling a safer world.