Ford has released the first look at its latest Ranger pickup truck, which has had an interior update in addition to its exterior revamp. According to the company, customers wanted a flexible, modern cockpit that caters to work and family duties.
"We know our customers are looking for a smart and functional interior space that feels comfortable. So we set about designing it with a high level of well-integrated technology, clever functional storage and visual cues so the environment feels comfortable and spacious," explained Max Tran, chief designer for Ranger.
The heart of the latest Ranger's interior is the 10.1in or 12in touchscreen in the center stack. This works in conjunction with the fully digital instrument panel and runs on Ford's latest Sync 4 system. There's also an embedded factory-fitted FordPass Connect modem.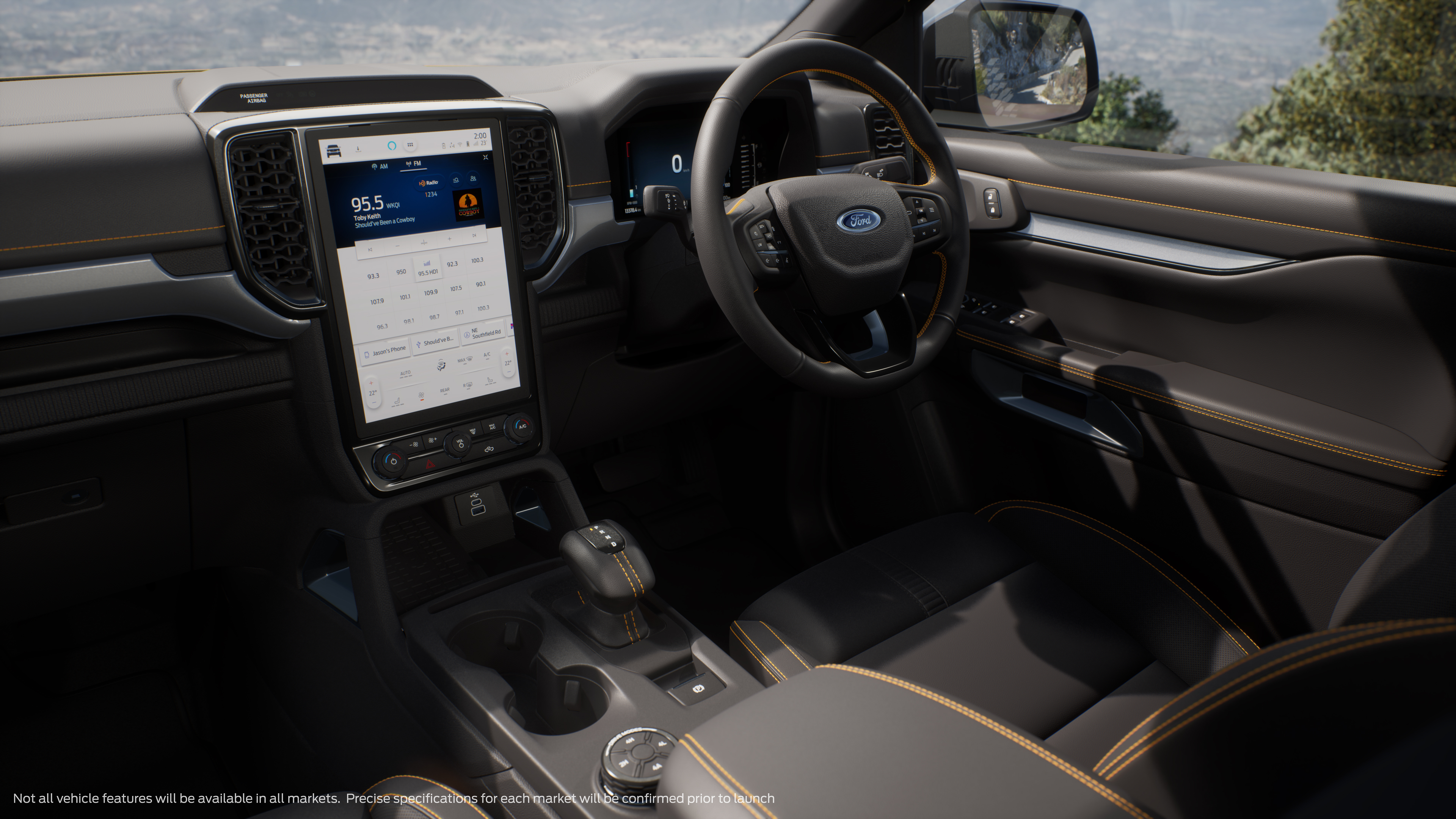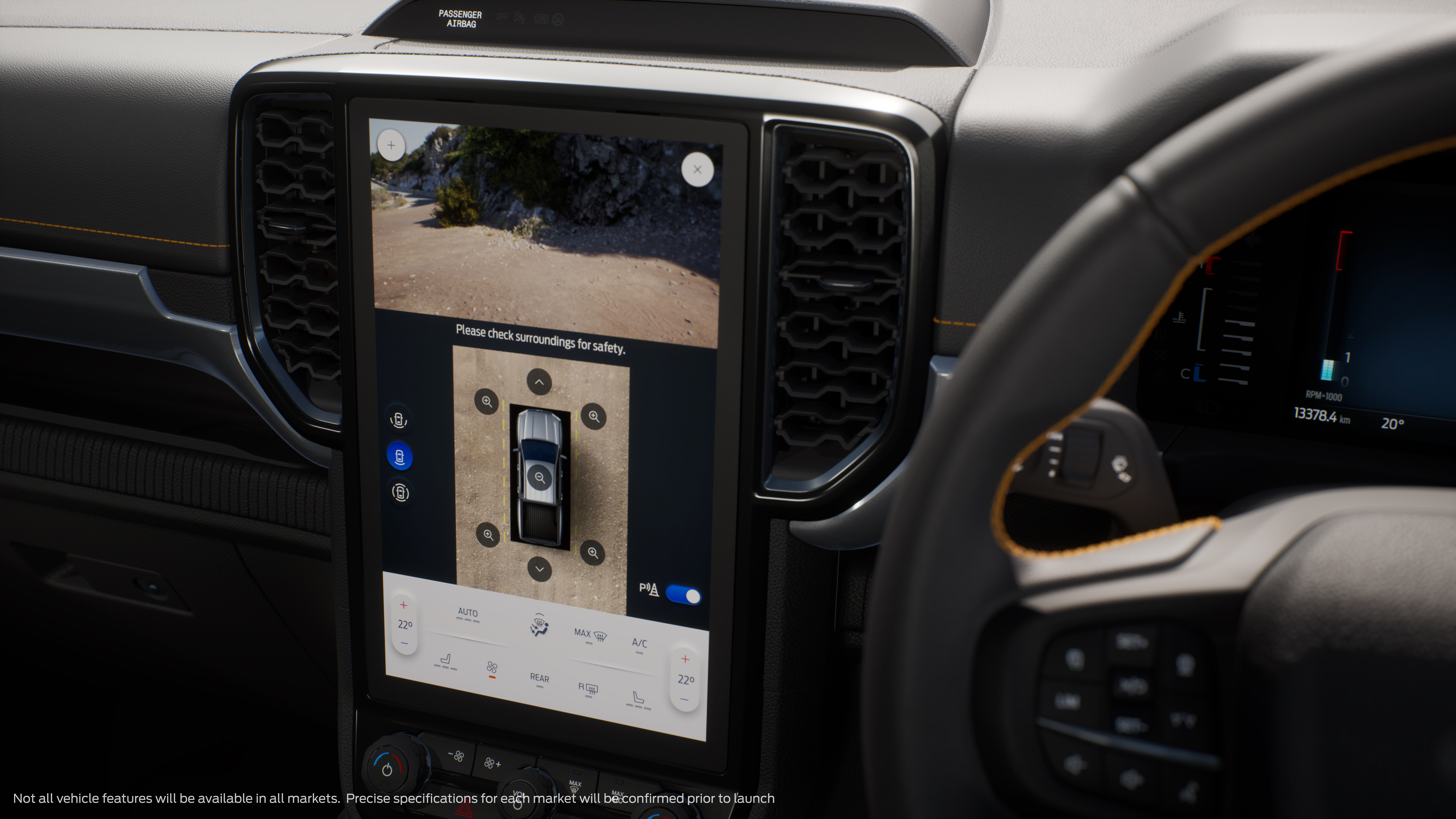 Notably, many of the traditional driving mode controls have been moved from the dash and center console to a dedicated display on the Sync screen. For example, with one button press, drivers can go to a dedicated screen for all off-road and drive modes, where they can monitor the driveline, steering angle, vehicle pitch and roll angles and other controls. The screen is linked to a 360° camera and customers can also control the truck's new exterior zone lighting system via the touchscreen or the FordPass app.
"You'll find the interior plush but with the dual purpose of work and play in mind. The new short‑throw e‑shifter is central to the layout and is another example of where customers really guided our decision making," Tran added. "Customers overwhelmingly liked the e-shifter – they liked the fact that it looked higher-tech and that it was intuitive to use."