Volvo's new, fully electric EM90 premium MPV is designed "unlock a space for living", the auto maker says.
First revealed to the public on November 12, the vehicle offers a spacious interior with iconic Scandinavian design, 96 years of safety heritage and ultimate comfort and technology. The EV 90 has been described by Jim Rowan, chief executive of Volvo Cars, as "a place to connect with your loved ones, to truly be yourself", with the CEO adding, "It's this feeling of home that inspired our new EM90, a car with room for life."
Inside, the EM90 is designed to be a "living room on the move". Additional comfort comes courtesy of sound isolation and road noise cancellation technology, while dual-chamber air suspension and silent tires further smooth the ride experience. Passengers can enjoy the optimum sound quality from a total of 21 Bowers & Wilkins speakers.
A broad suite of ADAS inside the EM90 is enabled by advanced computing power – Snapdragon Cockpit Platforms from Qualcomm Technologies as standard – and an all-round sensor set with high-definition cameras, surround-view cameras, a millimeter-wave radar and ultrasonic radars.
The voice assistant makes it easier for passengers to connect with the car in an interactive and fun way. It is visualized with a refreshed Volvo avatar, inspired by the beautiful Scandinavian nature, inside the 15.4in infotainment screen for the driver.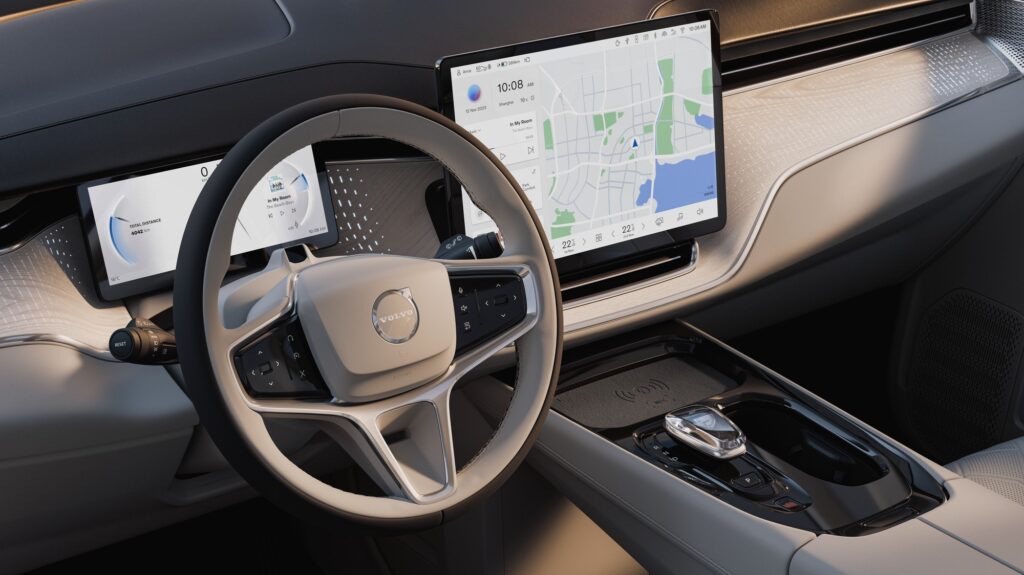 An additional, high-definition 15.6in screen that is mounted in the roof folds down for entertainment or for video calls. The screen also supports mobile screen projection and a wide variety of third-party apps.
As a fully electric car, the EM90 provides a range of up to 738km under the CLTC testing cycle. The car comes with a 116kWh battery and a charging time from 10-80% is expected to be less than 30 minutes. Powered by an e-motor with a 200kW power output, the EM90 can accelerate from 0-100km/h in 8.3 seconds.
In terms of safety features, the EM90 is equipped with Volvo's safe space technology and designed to help protect everyone in and around the car. It brings together 96 years of safety DNA and extensive knowledge based on real-world accident research.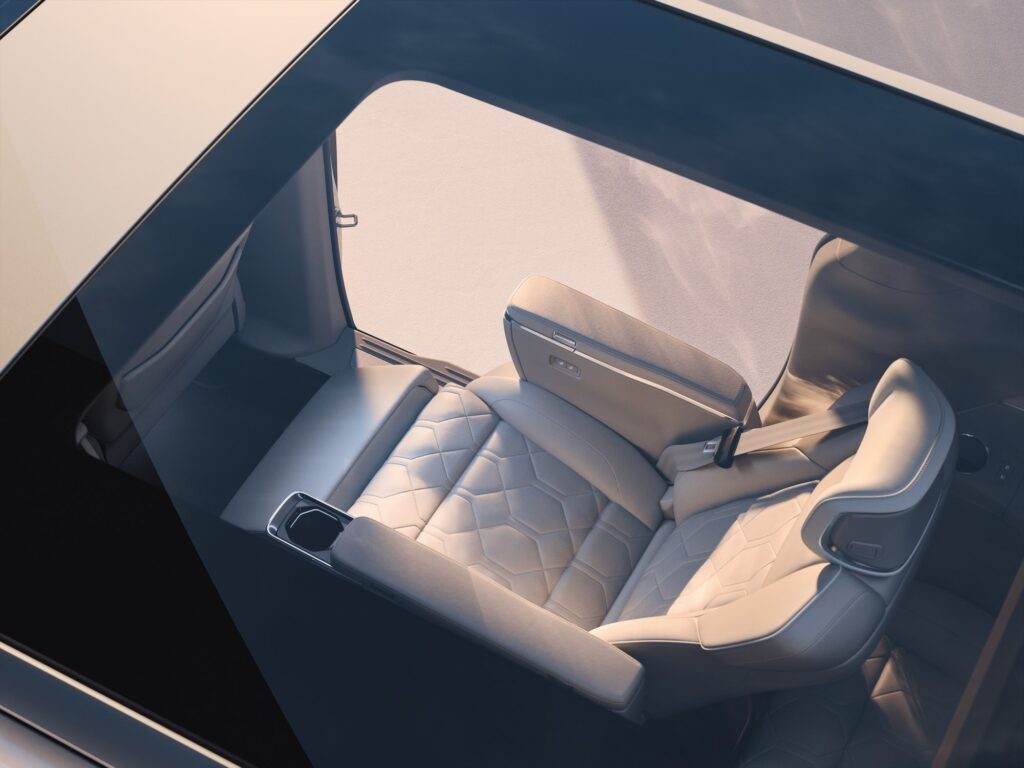 "The Volvo EM90 is a supremely comfortable electric car with a smart cabin, fast charging, a competitive driving range, Volvo's unique design language and a high level of premium in every detail," added Rowan.
As with all new Volvo cars, the EM90 will get better over time thanks to over-the-air software updates. A digital key and remote functions via the Volvo Cars app provide easy access and control of the car.
The Volvo EM90 is coming first to China and is now available for pre-orders for customers in the country.
Watch the grand opening of the new EM90 here.