CCL Design has received encouraging feedback from Mini following the OEM's first application of its innovative DEW technology.
Decoration Embossing Wrapping (DEW) combines multiple in-house techniques and expertise with newly developed know-how.
According to CCL, DEW offers designers freedom to create fine and complex textures on virtually any automotive interior component or surface. It delivers serial quality prototyping, speed-to-market benefits and significant tooling cost advantages compared to other surface finishing techniques.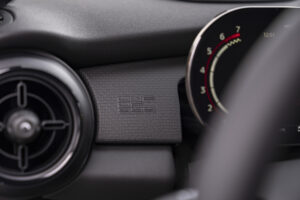 The technology is a post-injection process and can also be used on existing parts where redecoration of the surface is desired. It does not need any special adjustment to the injection moulded part or tool – a quality was essential for the success of CCL Design's initial proposal to Mini.
"We were delighted to present our concept to Mini earlier this year. The Design group at Mini were looking for customized IP panels with bespoke textures, working with intricate designs across four special editions. The project was fully delivered within a few months, including the development, tooling and production phases," said Matthew Bright, KAM UK, CCL Design.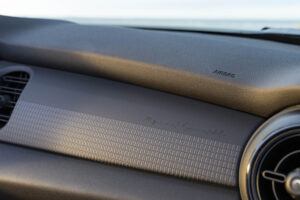 As well as making a wide range of complex surfaces feasible, DEW technology can also correct distortion from stretching during the wrapping process. Using only one injection mold, the customer can create multiple surface finishes quickly and cost effectively.
DEW is so flexible and fast that CCL Design can deliver high quality prototype components for show cars, concept cars or special events easily in a matter of weeks.
"The technology's capabilities are continually being expanded. Our in-house European R&D division just released colour matching and printed graphic features. Future plans include back lighting, exterior applications and a range of sustainable surfaces," added Jordi Caton, new developments and markets manager at CCL Design.
DEW technology has been developed in partnership with SMP Automotive Technology Iberica and TMG.