Bentley Emirates is offering customers the opportunity to purchase five examples of the company's Mulsanne Grand Limousine, created by Mulliner. The limousines were designed and hand-built by Mulliner back in 2015, but upon delivery to the United Arab Emirates, the vehicles were never registered or used for their intended purpose.
With inspiration taken from luxury private jets, designers configured the Mulsanne Grand Limousine interior with two rear-facing seats, enabling passengers to engage in face-to-face conversation. To achieve this, a 1,000mm stretch was added to the body alongside a raised roof to provide 79mm of additional headspace.
Continuing the luxurious theme, sat between the front-facing seats is a bottle cooler with crystal flutes, and for the rear-facing seats, a beverage cabinet is complete with bespoke crystal tumblers. To enable passengers to work while on the move, folding veneered picnic tables are included with charging stations. Furthermore, three handmade dials display UK time, local time and the exterior temperature.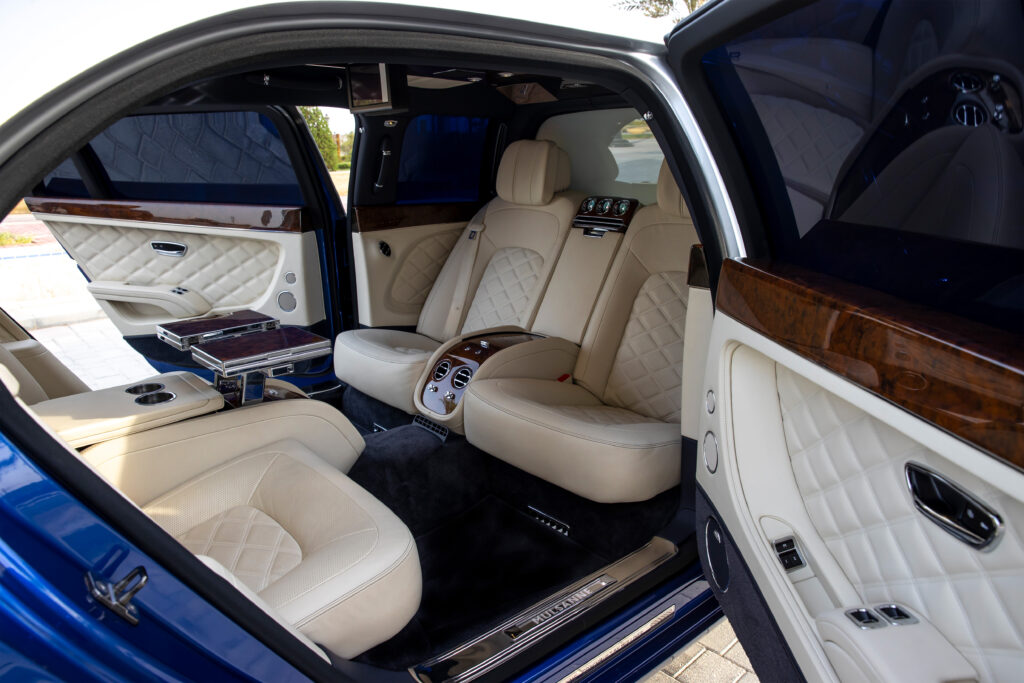 To provide each of the four rear passengers with their own micro-climate, Bentley Mulliner designed and built a custom heating, ventilation and air conditioning (HVAC) system to enable each passenger to travel at a comfortable temperature without affecting the climate of other vehicle occupants.
In addition, the limousines are fitted with an intercom system to enable passengers to communicate with their driver, while an interior division between the front and rear of the vehicle enables passengers complete privacy via an electrochromic smart glass. By pressing a button, the glass panel switches from transparent to opaque.