Vehicle final trim and assembly (FTA) is of supreme importance to the consumer, both in the showroom and on the road, but achieving consistent fit and finish with zero damage during installation is no easy task with manual assembly. The complexity of the task and speed of an FTA production line has limited the application of robotic automation to less than 5% whereas other production areas in an automotive factory, such as body-in-white, painting and powertrain, can use up to 95% automation.
An item such as a cockpit (dashboard) assembly is heavy and cumbersome to maneuver yet also fragile and easily damaged. Installation of a cockpit assembly into a vehicle on a moving production line, subject to irregularities in motion or vibrations, demands a sensitivity and flexibility that has, until recently, been beyond the capability of typical robot systems.
However; ABB Robotics says it has pioneered a combination of vision systems and compliant manipulation which enables a robot to mimic the feel of a human operator while handling much heavier loads than a human with greater accuracy and consistency. ABB's system, called the Dynamic Assembly Pack, uses a series of cameras combined with force control to give highly tactile sensing and make adjustments to position in real time. The first application is already in use for the series production installation of cockpit assemblies on a family of VW models at different factories globally.
Universal Vision Tracking (UVT) cameras synchronize the movements of the robot with the vehicle as it moves down the line. For example, in the case of a vehicle being carried on an AGV (automated guided vehicle) at 100mm/s, the UVT can track and follow the AGV position to within 0.5mm.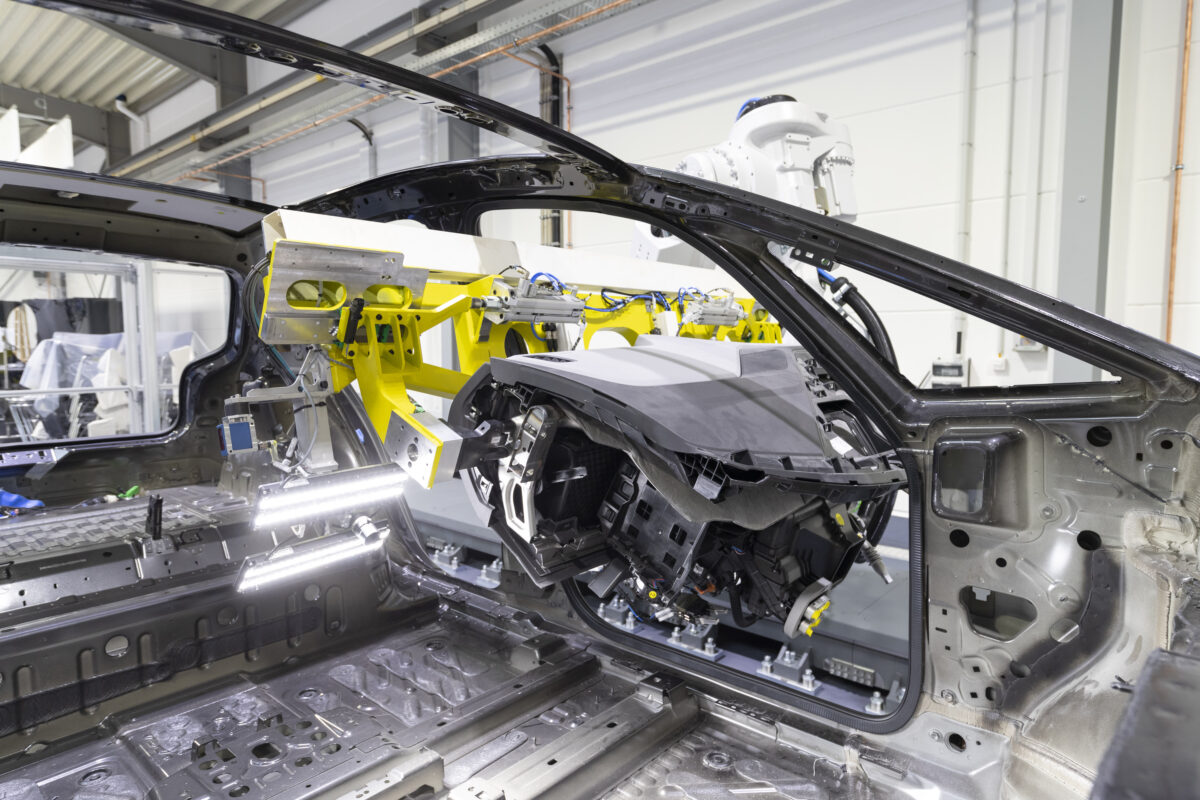 Compliant Vision Guidance (CVG) combines additional cameras on the robot arm with integrated force control. Robots normally use position control, in which their path and speed is independent of any contact forces and so could risk damaging fragile parts. Using force control means a constant force is applied in the z-direction (pushing down) while the system is compliant in all other directions. It is this combination of features that endows the robot system with the dexterity to ensure correct installation without damage even in an unstable environment where the exact location of the target can vary.
Real-time vision allows the robots to continuously adapt their movement to a sequence of vision-captured reference images, with a frequency of captures ranging between 20-30 per second, using feedback information from a vision sensor to compensate for movements and vibrations. Instead of moving according to a programmed path, the robot's movements are guided by the information provided by the vision sensors.
In the VW application, the robot system comes complete with integrated nut runners which fix the cockpit assembly securely in position before the robot arm is withdrawn. This makes the sequence 100% automated, with no manual operations required. Because no additional operations or timings are introduced, the technology can be applied to both new and existing product lines.
"Introducing automation to FTA can improve not only product quality and manufacturing efficiency; it eliminates design or process compromises that may have been introduced to accommodate the ergonomics limitations of human workers on the production line," explained Matthew Weir, sales manager at Final Trim and Assembly Global Execution Centre, ABB Robotics. "Those same worker limitations can result in fatigue and mis-builds when working overhead or in confined spaces. By delivering a more consistent product to the consumer, automation can reduce warranty issues and improve customer satisfaction ratings."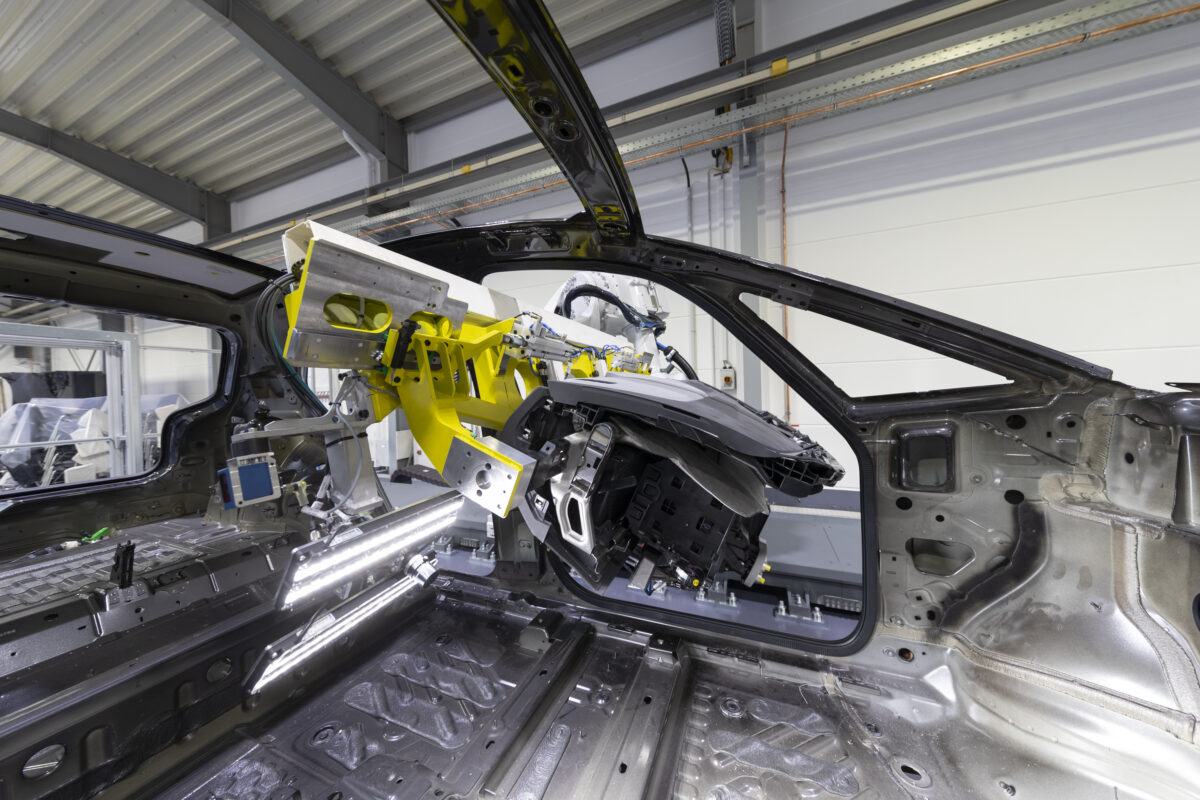 The Dynamic Assembly Pack is designed for a range of FTA applications, both internal and external. Apart from the cockpit assembly, other internal applications include seats and carpet installation. Externally, applications include fully assembled doors, fixed glass bonding and complete front end assemblies including radiator and bumper armature.
Looking ahead, Weir sees big opportunities for 'cobots' (collaborative robots) which are now an established part of ABB's product range. "Advances in safety precautions have made it possible to operate suitably designed robots alongside human workers, without screens or fences to inhibit their interaction," he says. "This has opened up a new range of possibilities for enhanced productivity, quality and collaboration, for both existing and new robot users."