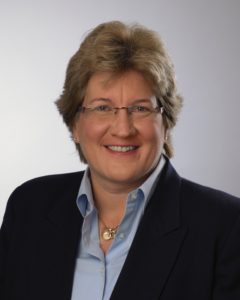 Dr. Rose A Ryntz, president, Ryntz & Associates, discusses some of the challenges of decorating interior plastics and incorporating new lightweight materials ahead of her presentation at the Future of Automotive Interiors Conference in Novi, Michigan.
With the increased drive for light-weighting to allow for more use of electronics and their resulting need for increased battery voltage and content, as well as the need for increased design freedom and enhanced durability, more plastics are being utilized in automotive applications than ever before. As such, the automotive plastics market size is expected to exceed 88 million tons by 2024, accounting for roughly US$66m in revenue.
Decorating plastics, however, is not trivial. When plastics are molded, inherent inconsistencies in surface homogeneity appear. Residual low surface free energy mold release agents, isotropic shear induced stresses (particularly in semi-crystalline materials) and surface imperfections such as weld lines (knit lines) and splay can occur. In addition, inherently non-polar materials such as poly(olefins) are not very accepting of laminated skins or polar paints and must be surface treated prior to painting.
The use and type of adhesives are also evolving at the bequest of soft, bilaminated or foam/knit underlayment components. The increased use of live stitch applications in coverstocks is driving the need wider production process windows, to allow the capability to pick and place for seam alignment. Variations in adhesive cure times, green strengths, and volatile organic content (VOC) and odor will mandate a variety of adhesive types, to include hot melts, moisture cure water-based urethanes, as well as solvent-based analogs.
Coverstock types, which vary from leather to polyvinyl chloride (PVC), are undergoing a rapid transformation as well. The incorporation of bilaminate foams, which consist of crosslinked poly(olefin) and open- or closed-cell polyurethanes (PU), will change in thickness and density to allow for acceptable compression set resistance as well as thickness tolerance to achieve fit and finish dimensions of the wrapped or laminated component. The coverstock itself must also maintain acceptable adhesion to the underlayment, which in addition to foam may contain a knit or felt layer. Increased research is being conducted on VOC and odor abatement, as well as the end-use recyclability of the material. Recycled or bio-grown leathers may be incorporated to replace the high-cost alternatives of leather itself and/or artificial leathers such as topocated PU skins, are being targeted.
The upcoming presentation at the Future of Automotive Interiors Conference will describe the challenges that must be overcome in decorating interior plastics to achieve the 'holy grail' for robust product performance and enhanced styling. Increased resistance to scratch and mar, adhesion, surface appearance and feel continue to be mandated. In addition, the move toward autonomy may shift the culture in terms of cleanability, anti-microbial nature, and ability to self-heal when damaged due to added wear inherent with increased passenger interaction, particularly in rideshare vehicles. Processing requirements, to include the use of more process robust lamination techniques such as that achieved with compliant tools, and the push to additive manufacturing for the production of substrates and dimensional gages, will also be explored.
Don't miss…
Dr. Rose A Ryntz, president, Ryntz & Associates, will deliver her presentation 'The evolving material requirements for automotive interiors' at 14:00pm on Day 1 (October 22), at The Future of Automotive Interiors Conference 2019 in Novi, Michigan.