In-car entertainment and connected system specialist Harman has unveiled a number of interior concepts, or ExPs as the company calls them. They have been dubbed Gaming Intense Max, Creator Studio and Drive-Live Concert, and blend a variety of technology solutions including both hardware, such as OLED displays, and connected vehicle features.
"At Harman we believe cars should be for living, not just driving," said Christian Sobottka, executive vice president and president of Harman Automotive. "With the addition of our new Harman ExPs, we're transforming the car into a 'third space' that delivers the experiences consumers demand, and delights with meaningful moments of magic.
"What differentiates Harman from others is that we leverage our deep understanding of consumer needs and in-vehicle preferences, while also doubling down on our experience-driven approach instead of focusing solely on individual technologies. OEMs will benefit from advanced personalization and technological synergies, while drivers will enjoy a connected experience built purposefully for their needs."
Looking at its Gaming Intense Max concept (pictured below), according to Harman's consumer research people often find themselves with downtime in their cars, which is often filled with distractions such as playing games on their phone – but phone gaming can be a very limited experience. The gaming concept therefore leverages Harman's scalable compute, 5G TCU and Ignite SDP (a cloud platform) to create what it claims is a fast and immersive gaming experience.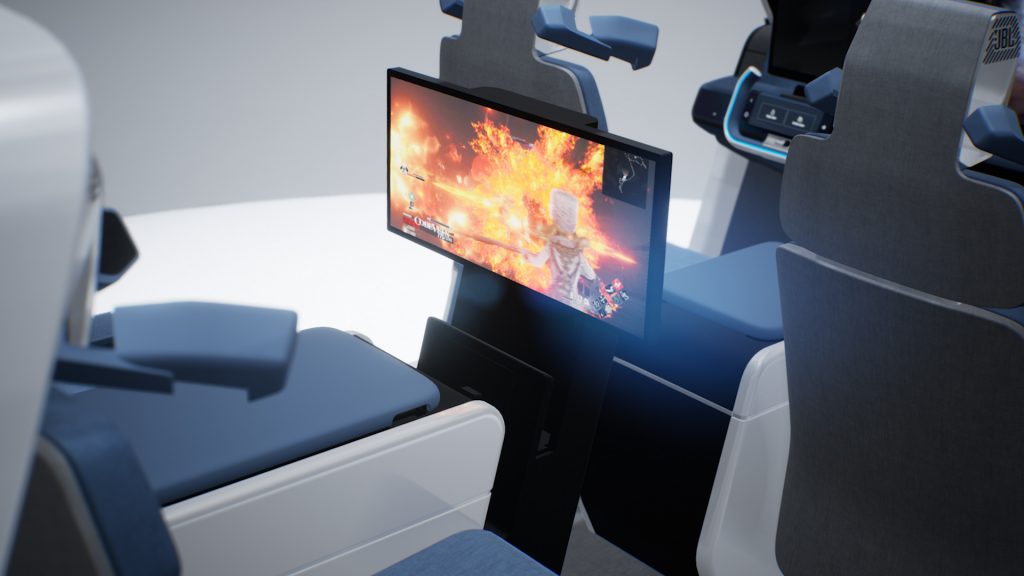 Meanwhile, its Creator Studio concept (below) is intended to enable occupants to produce creative content such as videos and audio recordings. Features such as Harman's personal audio headrest provide immersive sound, and interior lighting is automatically set to its most flattering mode, while multiple cameras switch to record the best angles based on head movement and activity. With content captured, tools are also available to prepare for publishing and even editing.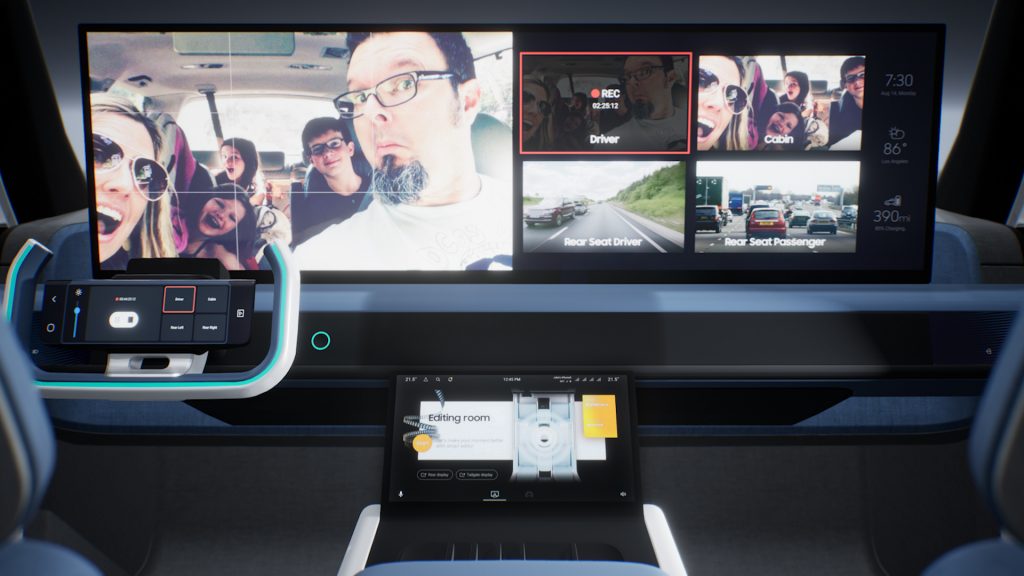 Finally, the Drive-Live Concert feature is intended to bring the experience of a live concert into a vehicle, allowing distant concertgoers the ability to directly interact with the venue, the artist and the music. The concept includes a retractable steering wheel to open up more space, while the main display extends to provide visuals. At the same time, the headrests automatically move forward (pictured below), enabling immersive audio, and the in-vehicle lighting synchronizes with the music.