The first-ever all-electric full-size Cadillac SUV has been unveiled – the 2025 Escalade IQ. The company's reimagination of its luxury SUV features a redesigned interior, Super Cruise driver assistance technology and an estimated 450-mile range.
Taking center stage inside the vehicle is a 55in pillar-to-pillar LED display powered by the Snapdragon cockpit platform from Qualcomm Technologies. The display benefits from intuitive virtual Smart Controls, including Universal Remote control when you pull up to your garage.
Connectivity is delivered by Qualcomm Technologies' Snapdragon Auto 5G Modem-RF system. The integrated infotainment experience is enhanced with Google built-in, and includes Google Assistant, Google Maps and Google Play.
An optional Executive Second-Row Seating package offers stowable tray tables, 12.6in personal screens, a rear command center screen, dual wireless phone charging pads, USB-C and HDMI ports, massaging seats and headrest speakers, which further improve the interior experience. A power folding third row enables the vehicle to carry seven passengers.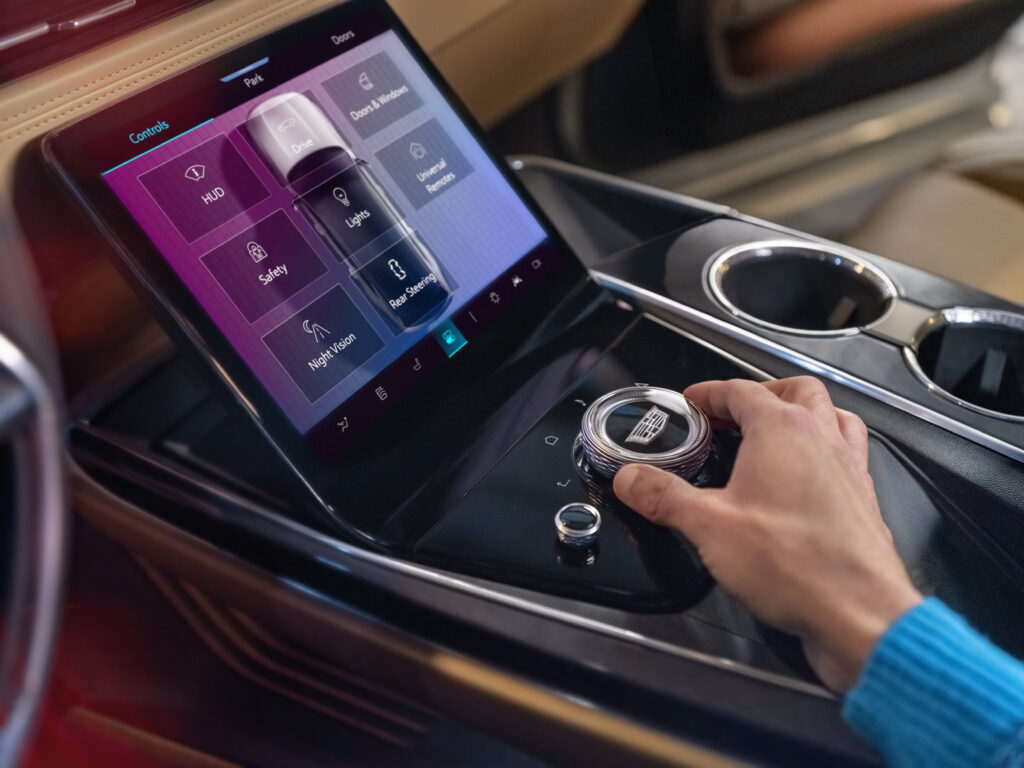 A tinted panoramic fixed glass roof stretches from the first and second rows of seating to deliver additional light. The glass is treated with a UV-filtering film to ensure the cabin stays at a comfortable temperature.
Sound is delivered by an available 40-speaker AKG Studio Reference audio system when the SUV is equipped with the Executive Second Row package. The Luxury 2 and Sport 2 systems include a 36-speaker AKG Studio Reference audio system. The standard system for Luxury 1 and Sport 1 trims is a 19-speaker AKG Studio audio system.
The Escalade IQ is also connected by OnStar to enhance the in-vehicle experience through additional safety, entertainment, convenience and driver assistance technologies, such as the hands-free Super Cruise feature.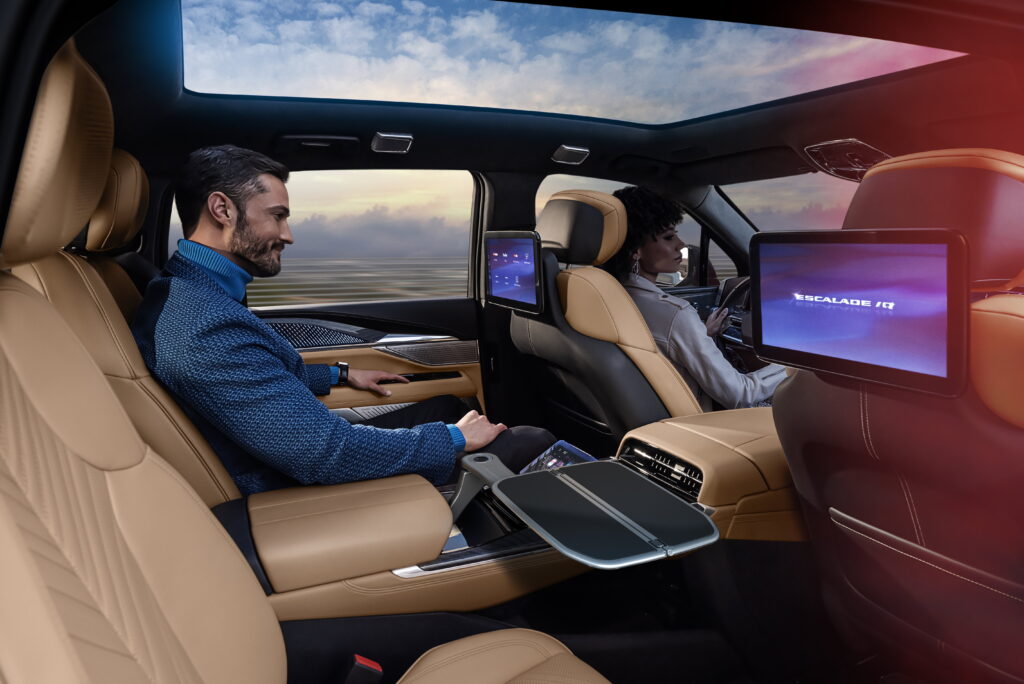 "You have never seen an Escalade quite like this," said Craig Sass, design manager, Cadillac Interiors. "It's a true renaissance — an immersive interior experience that elevates the bar for the future of luxury transportation."
"We pushed for more expressive colors and more artistic trim finishes, creating fully-designed 'themes' the customer can choose. Additionally, ultra-premium materials and thoughtful finishing touches add a tactile sensation. Indeed, every element of the vehicle is intended to deepen the connection between the customer and their vehicle."