Several new advanced biometric features are being added to Genesis's first dedicated electric SUV, including what is stated to be the world's first face recognition technology for keyless entry in addition to an air purification system and a Digital Key.
The 2023 GV60 will see the introduction of Face Connect, a feature that enables customers to access their car using just their face. This is made possible through the use of a face recognition sensor with a deep-learning image processing controller, enabling the GV60 to be locked and unlocked without using a physical key. The solution is set up using the Genesis Connected Services (GCS) app, with customers only needing to access the car once with the physical key once before face recognition can be used for entry. The driver's fingerprint can also be used to start the car.
An LED indicator located on the B-pillar lets drivers or occupants know the status of the GV60. All of the owner's data is stored securely on encrypted software in the vehicle and managed through a human-machine interface (HMI). No biometric data is uploaded and stored remotely. Users of the system can even leave their keys behind if they wish to do so.
The new Digital Key feature for the 2023 Genesis GV60 enables customers to access the vehicle and lock or unlock the car using a smartphone or a smartwatch. The Digital Key system welcomes customers when approaching the vehicle by turning on a puddle lamp and opening the side mirrors. The real-time virtual key can also be shared with up to three people via a smartphone.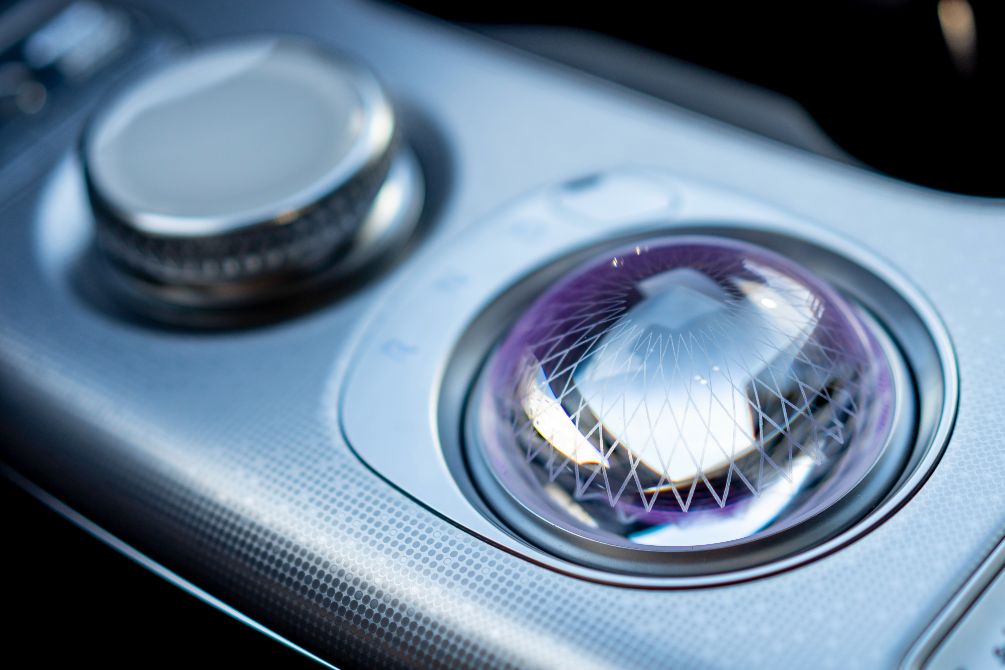 A new Air Purification System is also being introduced in the GV60, consisting of a high-performance air filter that detects the quality of the air in the cabin and automatically activates when the level of dust concentration increases. The Comfort Seat Pack with the Ergo Motion driver seat now comes as standard and features a massage function in addition to heated seats in both the front and rear. An electric adjustable heated steering wheel with memory function also comes as standard.
Ambient lighting is also available as standard in the GV60 in 64 different colors, covering the lower area of the cabin, surrounding areas of both the driver and passengers.
"We are delighted to introduce the world's first biometric experience on a car with the 2023 new model year changes for GV60, one of our most exciting models in Europe," said Lawrence Hamilton, managing director, Genesis Motor Europe. "Already featuring state-of-the-art elements, the new additions represent a further step toward innovation by introducing a never-seen-before advanced technology in the market while also proving Genesis's commitment to offer a personalized and seamless experience to customers."