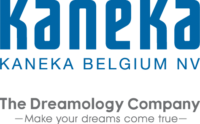 Kaneka Belgium NV is a subsidiary of Kaneka Corporation, a leading technology-driven chemical company, with headquarters in Japan. Through world-class science and technology, Kaneka is providing an array of solutions to diverse markets around the world, responding to the needs of manufacturers, consumers, society, and the global environment. As such, business activities span a broad spectrum of markets, from chemicals, functional plastics, food products, life science, synthetic fibers to electrical and electronic materials.
Kaneka's automotive solutions support applications across various segments, including weight reduction, thermal solutions, comfort, exteriors, interiors, lighting, as well as safety and ecology.
Kaneka's lightweight expanded polypropylene-based foam particles, EPERAN-PP™, are widely used in the automotive industry. With outstanding cushioning and energy absorption properties, the material offers excellent weight reduction, safety, and protection.
Kaneka MS Polymer™ is used as a base resin in adhesives and sealants
. It provides strength and flexibility to the adhesive, can bond dissimilar materials and enables light weight joining and assembling. The Acryl Modified MS Polymer™ has good adhesion to plastics.
Kane Ace™ MX, Kaneka's Toughener for Thermosets, improves the properties of automotive structural adhesives and composites parts.
Thermal-conductive engineering resins designed for injection molding, being suitable for metal replacements, contribute to a drastic vehicle-weight reduction (Kaneka Hyperite™, Kane Ace™).
Zero birefringence PMMA material.
The all-acrylic Sunduren™ film, available in clear, matte, and colored types, is ideally suited for car panels and decorative films.
Quickly dissipating heat from a heat source and decreasing its temperature is made possible by KANEKA's Graphite Sheet, Graphinity™, for heat spreaders and electronic devices.
Protex™, the highly flame-retardant Kaneka fiber, is suitable for automobile flooring combining flame retardancy and lightweight properties.
With an ever-expanding portfolio of new materials and technologies, Kaneka grows along with the carmakers to prepare the future of mobility.
More info
https://www.kaneka.co.jp/en/business/