The upcoming, next-generation Mini Cooper will include an array of new audio and visual technologies, the OEM has revealed, including a circular OLED display that will sit atop the vehicle's dashboard.
Mini states that the display – which measures 9.44in in diameter – is the first display of this size to benefit from OLED technology. It will be operated by Mini Operating System 9 – the latest version of the BMW Group's infotainment software, which is based on an Android Open Source Project software stack.
The circular Mini Interaction Unit display brings a host of new features, including Mini's all-new cloud-based navigation system, which now delivers charging-optimized route planning for EV Minis, in addition to 3D maps and AI-powered views of the map. The OEM's Mini Experience Modes can also be used to deliver a different display interface complete with new light and sound effects.
Mini's new intelligent voice assistant – available in either 'Mini' or 'Spike' visualizations – enables vehicle occupants to carry out a range of hands-free operations, including navigation, phone calls and radio and temperature changes. Using optional 5G connectivity, the vehicle's interface can be updated via over-the-air updates, with Mini planning to introduce several updates each year. The 5G connectivity also gives users access to the Mini Connected Store, allowing users to download AirConsole games and a wide range of applications.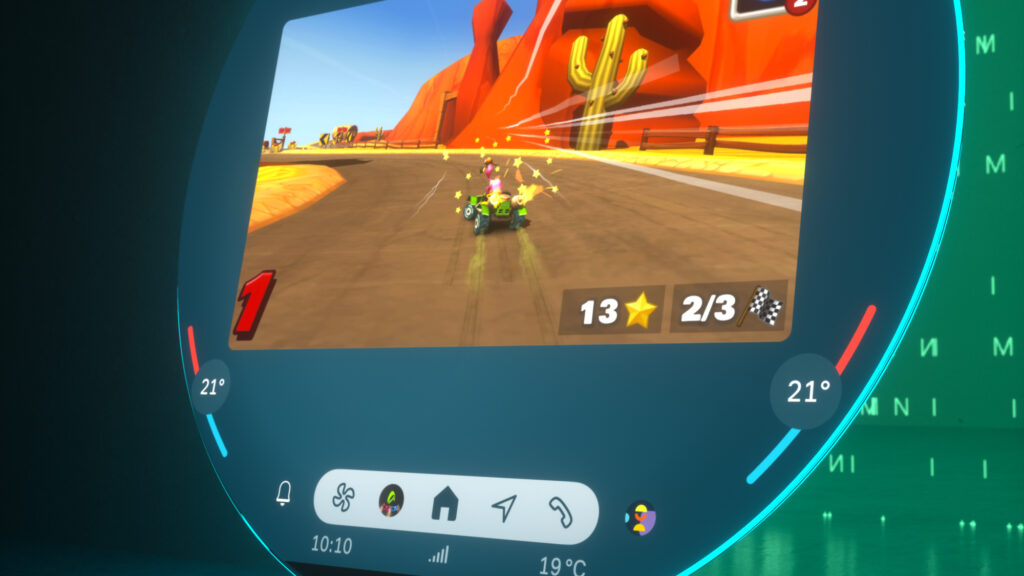 "We are taking a massive leap into the digital world with the new Mini family and, in so doing, underscoring the charismatic heritage of the brand," explained Stefanie Wurst, head of the Mini brand.
"The iconic central display in the new Mini family is round and will be filled with round content for the first time. I am convinced that the digital power of the new models will delight Mini customers around the world."
Frank Weber, member of the board of management of BMW, Development, said, "We are presenting our all-new MINI family with a unique technology package. It is based on the latest tech stack from BMW and brings a very specific MINI flavor to signature brand-defining functions such as the Experience Modes and the voice assistant. The result is a display of cutting-edge digital fireworks with a sharp eye for detail."