The latest Mercedes-AMG C 63 S E Performance features an array of new interior details, beginning with the OEM's AMG sports seats. Owners can select their own upholstery colors and different types of nappa leather – with embossed AMG emblems in the front head restraints.
Customers can also select the second-generation AMG Performance seat as an option, with open seat side bolsters for weight saving and better ventilation. Furthermore, if nappa leather is selected for the upholstery, the bolsters come in a contrasting color.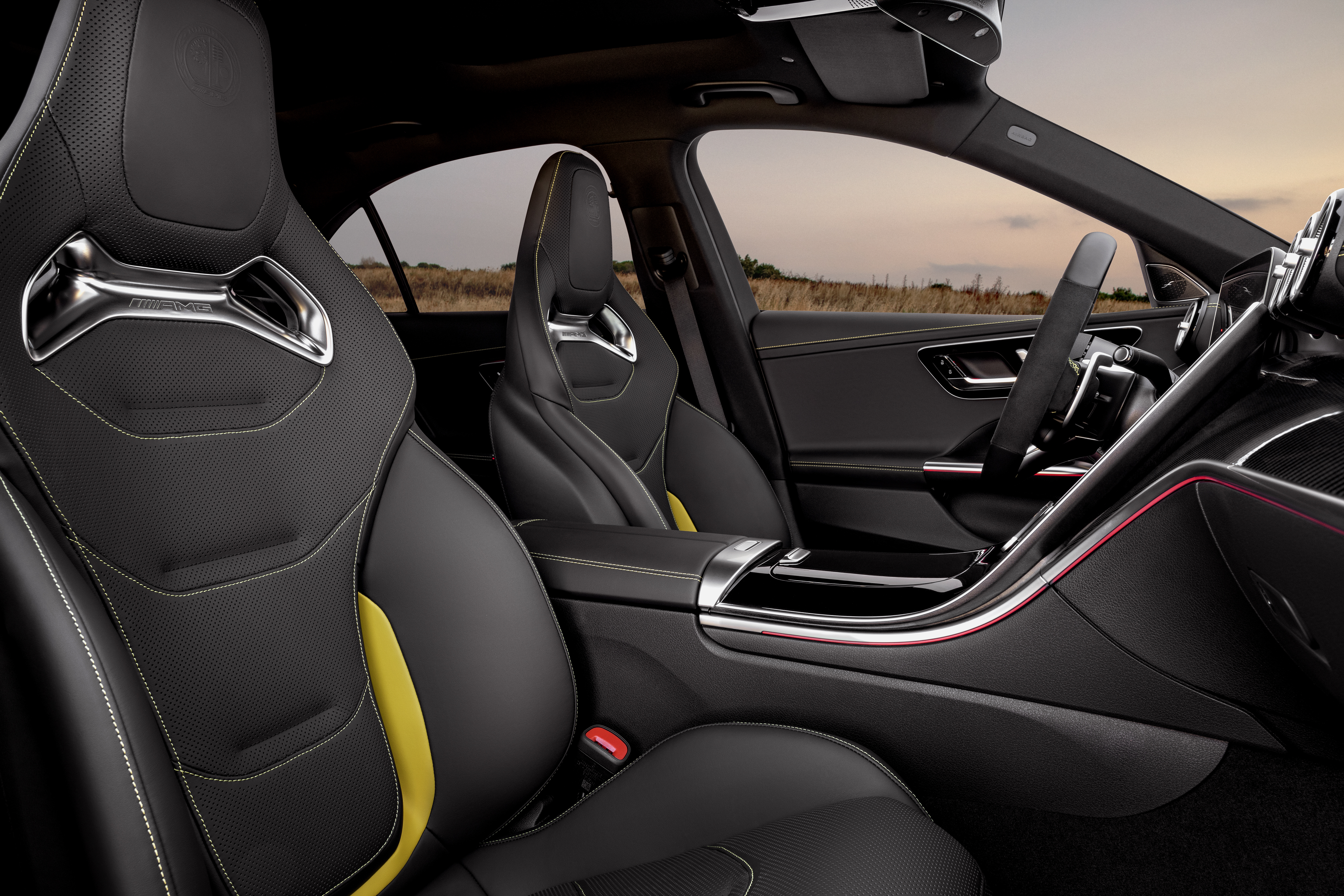 Fitted as standard is AMG's Performance steering wheel with a twin-spoke design and integrated control buttons. Steering wheel buttons enable driving functions and modes to be selected without taking your hands off the wheel. The regeneration levels of the hybrid drive can now also be selected via the wheel.
Mercedes has fitted its latest model with the MBUX infotainment system, which includes many AMG- and hybrid-specific displays and functions. The instrument cluster provides drivers with special displays, as can the center console's multimedia display and the optional head-up display.
The instrument cluster can be customized to suit different drivers, with a range of display styles and individually selectable main views. If the AMG-specific Supersport style is selected, a menu with hybrid-specific temperatures can be shown, for example. Settings for the suspension or transmission can also be displayed on the cluster.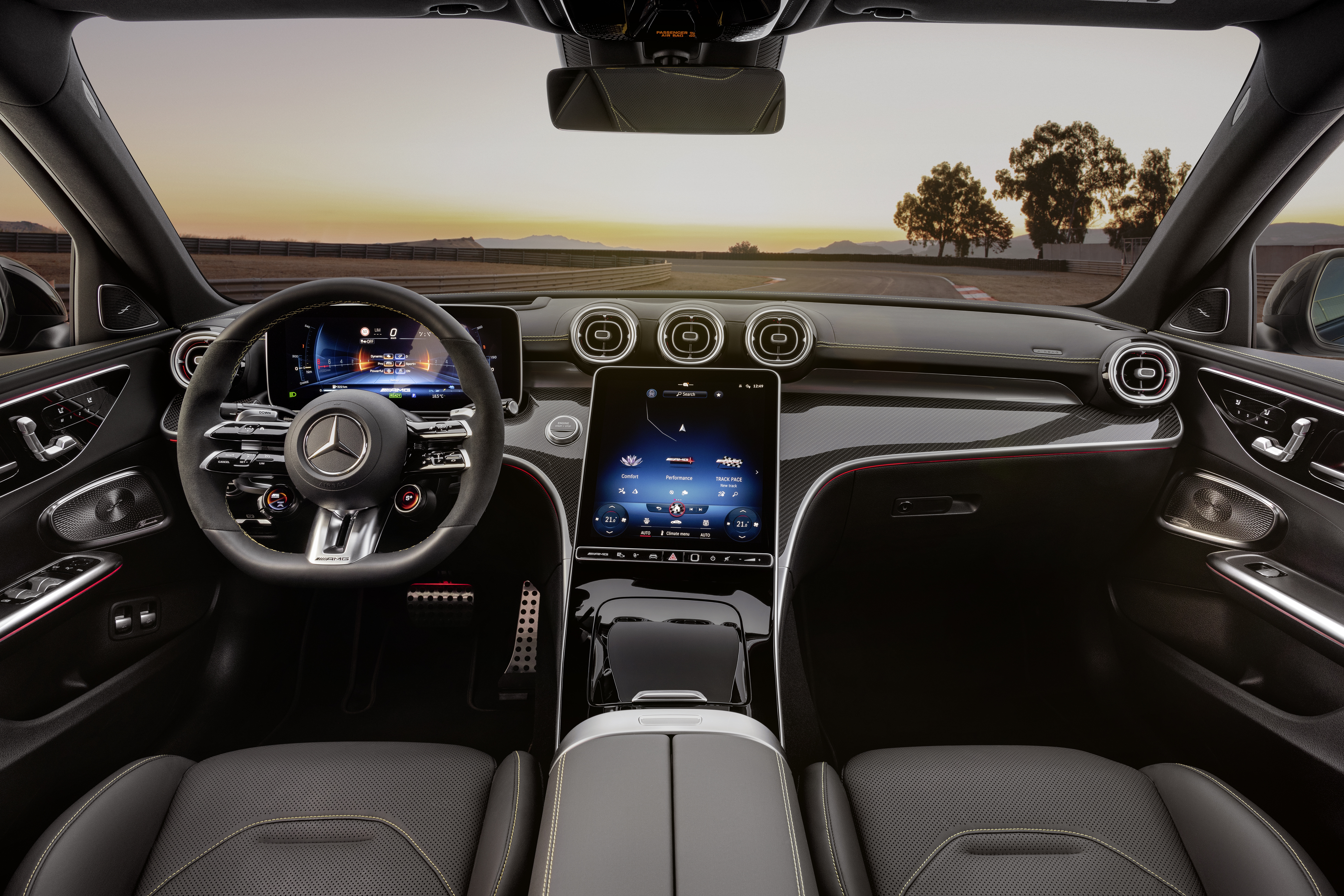 High-quality graphics within the multimedia display show details including the power flow of the entire drive system, battery temperature, engine speed, power, torque and temperature of the electric motor.
Mercedes has also added a shortcut button for selecting the AMG Dynamic Select drive programs. This includes a datalogger called AMG Track Pace, which is capable of recording more than 80 vehicle-specific data sets, including speed, acceleration, steering angle and brake pedal actuation, 10 times each second when using the car on a race circuit. Lap and sector times are also displayed.