A partnership between Ultrafabrics and Tata Passenger Electric Mobility (TPEM) will see Ultrafabrics' animal-free, high-performance fabrics being used for the interior of TPEM's new Avinya concept electric vehicle (EV).
For the interior, designers were inspired by the colors and crafts associated with Tata Motors' Indian Heritage. This resulted in Ultrafabrics' Fusion Shimmer (Copperhead) and Volar Bio (Silverstone) being used to create warmth and a feeling of space inside the cabin.
"We're delighted to be working with TPEM and being part of this amazing project," said Nicole Meier, director of branding, Ultrafabrics. "EV is the future of mobility, and we couldn't be prouder of what we achieved here with TPEM. The Avinya Concept is the epitome of modern luxury; a piece of high-tech design that feels premium while connecting with our senses beautifully."
TPEM were said to have selected Ultrafabrics because of its innovative materials and use of renewable, bio ingredients – specifically in Volar Bio. By combining Fusion Shimmer and Volar Bio the interior benefits from haptic qualities and creates a sensorial experience for drivers and passengers.
"The overall aesthetic of the Avinya concept has been designed with Global India and Indian Locality in mind – combining warm terracotta with light grey," said Kyeong Shim, head of color material finish, Tata Motors. "Using tactile materials, coupled with incense, has also created an environment that stimulates our senses in a subtle and comforting way.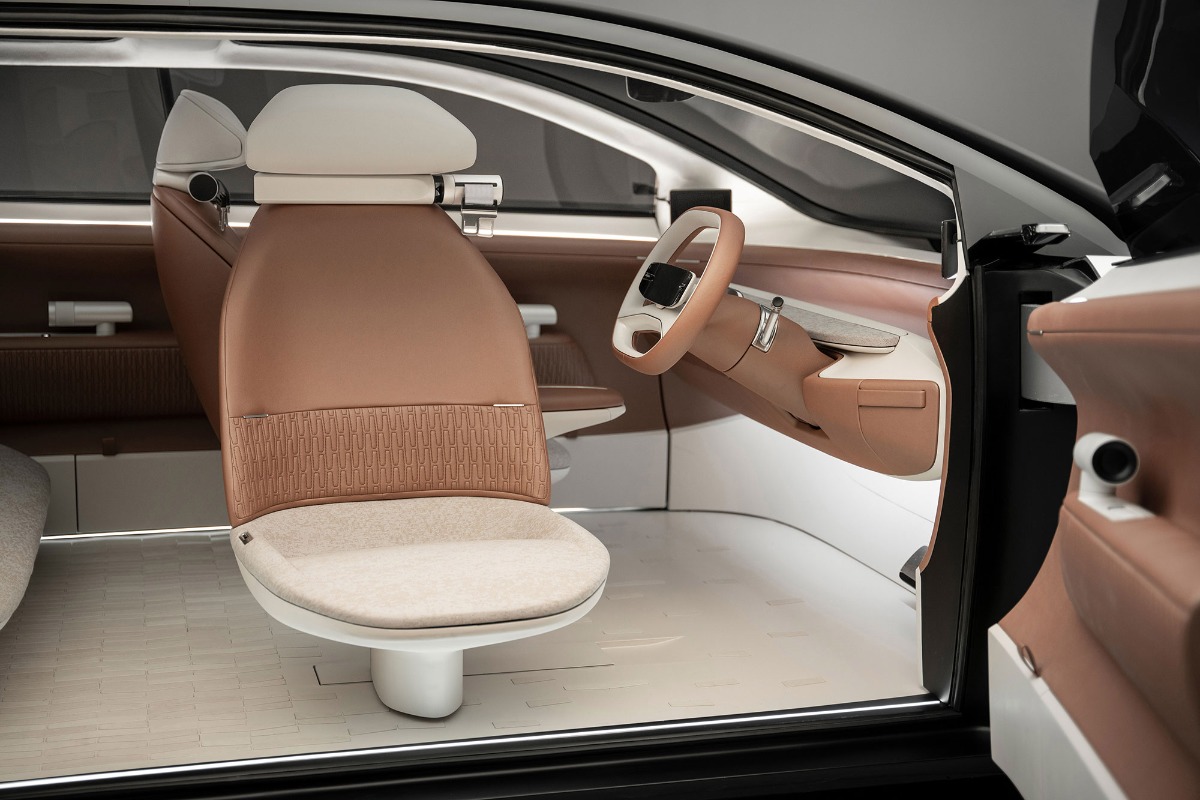 "For us, Ultrafabrics is the perfect partner – not only because of its ongoing mission to drive a more sustainable future but also because of its product innovation through the use of renewable sources and responsible manufacturing."
The Avinya concept is based on TPEM's Gen 3 architecture, and its comfortable interior houses an array of new technologies including artificial intelligence software. Additionally, the vehicle's sky dome delivers additional space and natural light.
TPEM's Avinya concept will be introduced to the market by 2025.