Harman, a subsidiary of Samsung Electronics, unveiled its latest range of automotive-grade innovations for vehicle interiors at last week's CES 2023 in Las Vegas, USA.
Designed to deliver enhanced automotive experiences for drivers and passengers, the portfolio of new solutions promotes safety, well-being and entertainment for vehicle occupants.
All Harman technologies, such as Ready Care, feature a visual and cognitive load measurement product that keeps the driver's attention firmly focused on the road ahead. Each product revealed at the show can work independently to provide an array of benefits, from improved safety features to additional entertainment for passengers.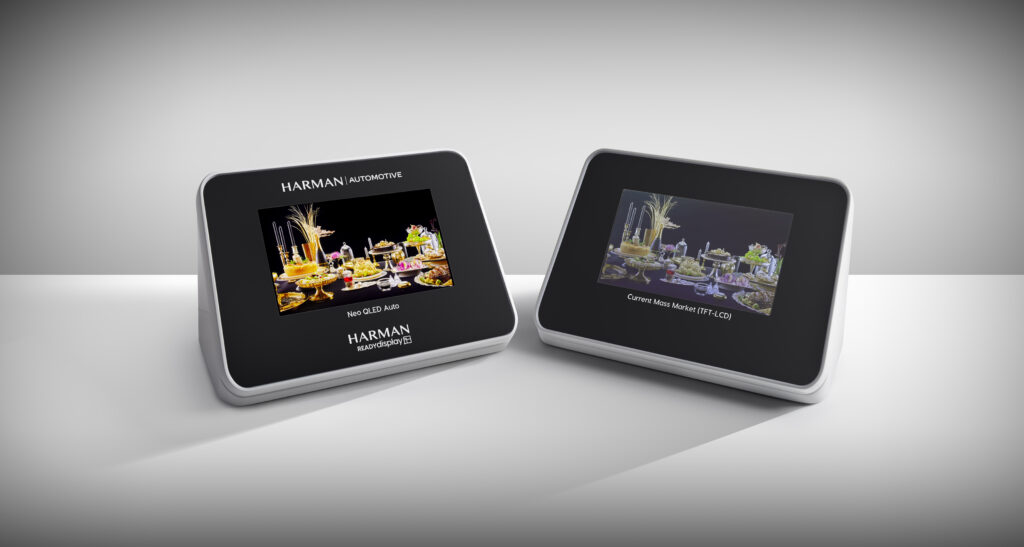 Harman Ready Care is claimed to be the industry's first closed-loop interior sensing and tailored interventions product capable of measuring a driver's eye activity, cognitive load and vital signs to ensure that the driver's focus and attention are on the road. Using neuroscience, artificial intelligence and machine learning, the new Harman solution classifies a driver's behavior as either a focused or distracted state before initiating an in-cabin warning.
Ready Care features sensors within the cabin to detect the presence of children or babies and measure heart rates, breathing rates and inter-beat levels – without contact – to determine an occupant's well-being.
Next up was Ready Display, which launched with Neo QLED Auto. It has been designed to meet the display needs of all modern vehicles with optimized performance, prices and designs to meet OEM requirements. Thanks to its relationship with Samsung, Harman has applied consumer electronics technology to the Ready Display, resulting in a cost-effective visual experience that meets consumer expectations.
Harman also introduced Ready Upgrade at CES 2023 to provide OEMs and drivers with software and hardware that enable frequent and efficient interface updates. This will ensure that a vehicle stays updated during its service life, and reduce the time-to-market and costs of new features for OEMs with low-code software development tools, pre-validated software and production-ready hardware.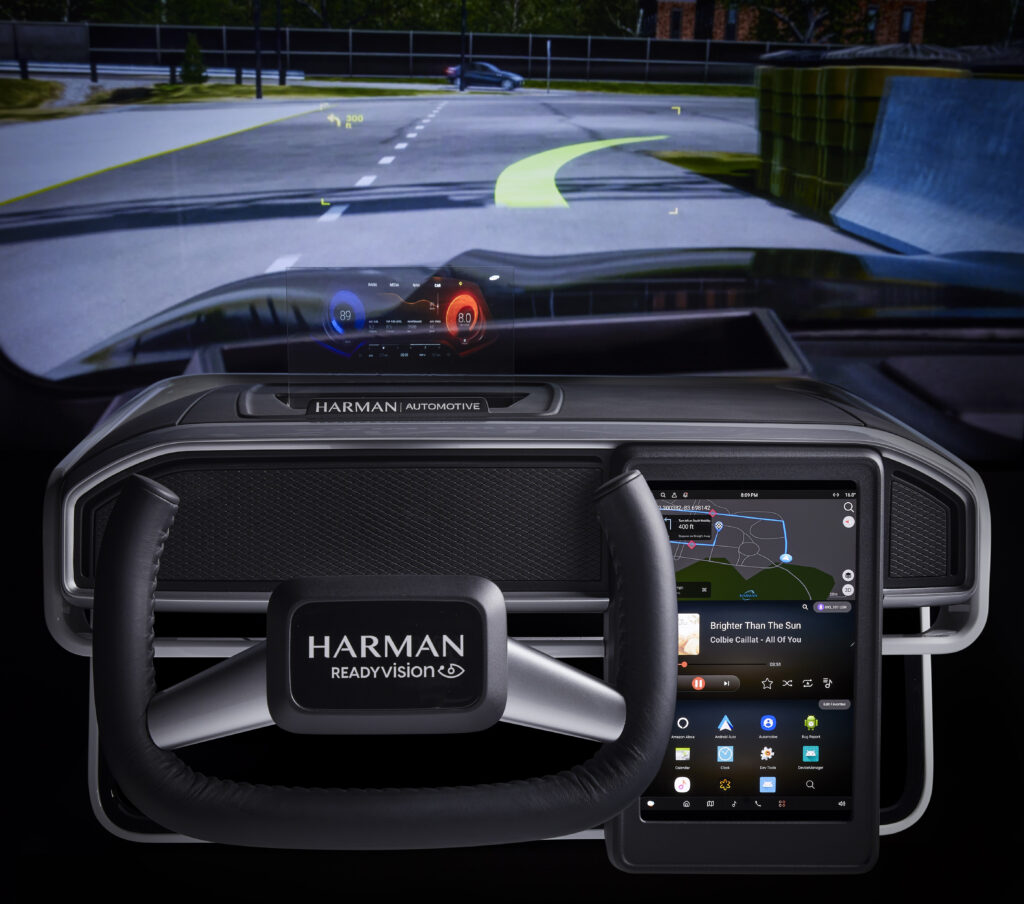 Lastly, Ready Vision delivers an immersive audio-visual experience to assist the driver while creating a safer and more informed journey for vehicle occupants with its augmented reality (AR) head-up display hardware and AR software. It provides OEMs with an end-to-end product that combines a wedgeless design with a large field-of-view, directional audio alerts and AR technology to ensure the correct content is provided at the right time, with the right level of visual detail.
"The consumerization of automotive has rapidly and drastically changed expectations for what vehicles today need to deliver," said Christian Sobottka, president of automotive at Harman International. "We all expect our vehicles to become an extension of our digital lives and deliver the same connected experiences we enjoy at home, at work and everywhere in between."