Arriving in the UK in March, the 2024 Mazda MX-5, which was unveiled at the Japan Mobility Show, features design enhancements both inside and out.
Drivers benefit from a larger central 8.8in touchscreen multimedia display and an updated instrument panel. Mazda states that the larger central screen enables clearer navigation mapping, while the more advanced MZ Connect system helps user functionality.
As before, the MX-5 has wireless Apple Car Play, but additional USB-C ports have now been introduced. What's more, the MX-5 has a new frameless rearview mirror, with the interior retaining the same driver-focused cabin and driving position.
Additional safety features have been added, including lane-keep assistance and intelligent speed assistance on all models, while traffic sign recognition has been updated with improved signage recognition.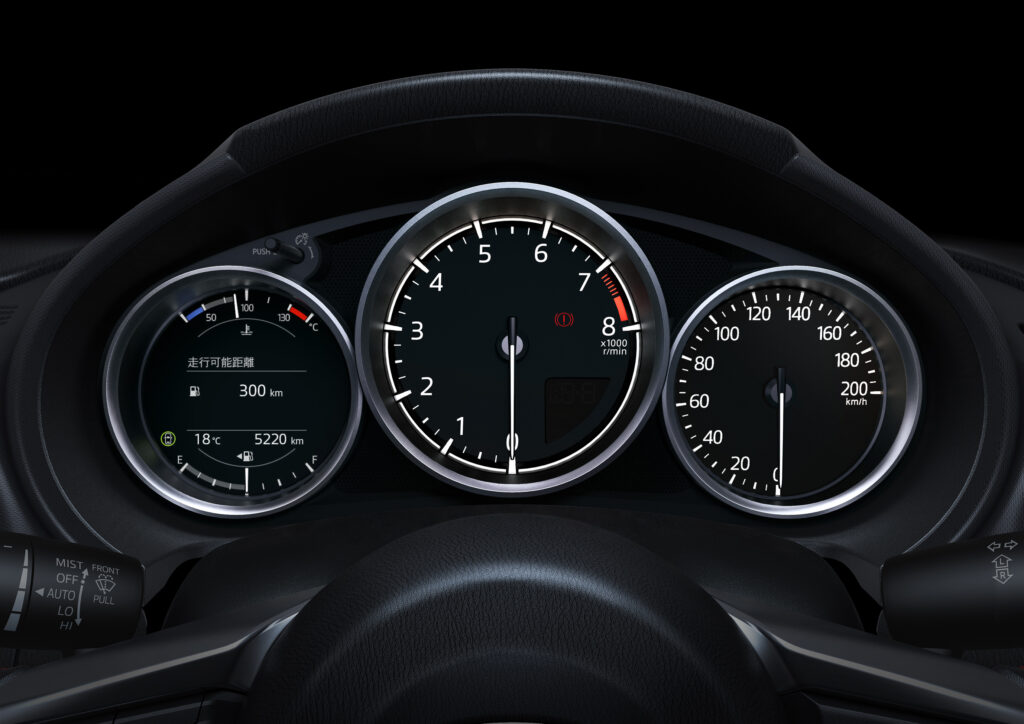 The 2024 Mazda MX-5 continues the winning formula that has seen more than 25,000 fourth-generation MX-5s sold in the UK since its launch in 2015.
Commenting on the MX-5, managing director at Mazda UK, Jeremy Thomson, said,
"Our engineers created a sports car that incorporates our ground-breaking Skyactiv technology, modern safety and superb efficiency with the driver-focused enjoyment for which the MX-5 is loved.
"The MX-5 is Mazda's brand icon and it embodies all that is great about our products. Mazda's unceasing commitment to refining the vehicle over its 30-year history is highlighted again with the subtle but focused updates to the 2024 MX-5, which ensure this car continues to be an affordable, engaging, world-class sports car."