For its new-generation Kodiaq and Superb, Škoda has completely redesigned the interiors, with each now featuring a digital cockpit, a head-up display and a free-standing infotainment display. To provide more space for front passengers, the DSG gear selector now sits on the steering column and the center console has been repurposed to deliver additional storage.
The head-up display, combined with the 10.25in Virtual Cockpit and the 12.9in free-standing central infotainment, displays clear visuals for the driver and passenger. For more efficient onboard operation, Škoda Smart Dials have been fitted to facilitate easy control. Each rotary push-button provides access to a range of vehicle functions.
Comfort on board has been enhanced with optional massage seats offering 10 pneumatically controlled massage cushions and several programs. The seats also benefit from four-way-adjustable lumbar support.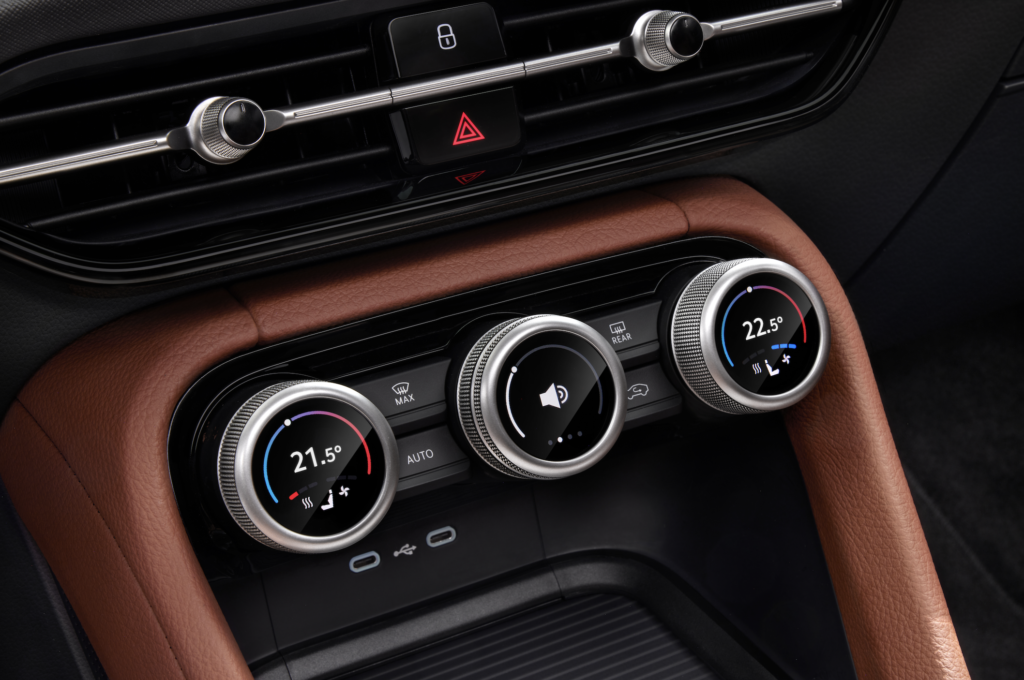 Much like other Škoda models, the traditional equipment lines have been replaced by the OEM's Design Selections concept. For the Kodiaq, customers can choose from Loft, Lounge or ecoSuite in Black or Cognac, with all the textiles produced using 100% recycled polyester. The leather in the ecoSuite Design Selection benefits from an eco-friendly tanning process using coffee bean processing residues. For the Superb, the Essence trim level includes the Design Selection Studio, with choices for the Selection trim level consisting of Loft and Lounge, in addition to the Design Selection Suite in Black and Cognac.
"Škoda interiors stand for intuitiveness, simplicity, customer focus and smart solutions," said Peter Olah, head of interior design at Škoda Auto. "Our latest innovation, Škoda Smart Dials, has expanded the intuitive options for controlling the car's functions, combining the best of both worlds: physical controls and digital displays. The fresh interiors of the Kodiaq and Superb now feature a large, free-standing display, a steering-column-mounted gear selector and an uncluttered center console. These enhancements have paved the way for a more spacious and cozy interior that not only catches the eye but also offers practicality and genuine added value for our customers."
For more on displays, please click here.