Vehicle manufacture Genesis has announced that the company's GV60 vehicle will introduce Face Connect, a technology that will enable vehicle users to open and close car doors using just their face – no smart key required.
Upon identifying the driver, Face Connect will select the individual's profile and subsequently alter the vehicle's interior, including the seating and steering wheel position, based on previously stored information. Additionally, the HUD, side mirrors and infotainment settings will also be adjusted to suit.
Featuring a near infra-red (NIR) camera, the facial recognition system can recognize a face in all types of lighting. The technology will negate the need for drivers to always keep a smart key on them – with locking and unlocking of the vehicle made possible with just their face, keys can be kept safely in the car when partaking in exercise for example.
Two faces can be assigned to each vehicle through Face Connect, and users are able to set up new profiles using a voice assistant within the car.
Alongside the facial recognition technology, Genesis will also use its Fingerprint Authentication System to add further convenience features to the GV60.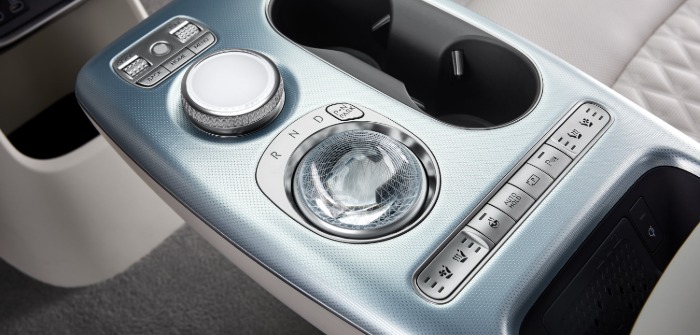 Through the Fingerprint Authentication System, drivers can use biometric information, like their fingerprint, to start and drive the Genesis vehicle, again without the need for a smart phone or a smart key. By replacing PIN code access with the fingerprint system, the vehicle's level of security is increased for such things as in-vehicle payments or for valet mode.
Furthermore, Genesis has also announced revisions to its OTA (over-the-air) software updates. Until now, updates were applied only to the infotainment system, navigation systems, the digital cluster and the HUD. Following the changes, software updates will now be made to electronic components such as the electric vehicle integrated control device, the steering wheel, and the airbags.