Next week, Automotive Interiors Expo Europe (November 9-11) will return to Messe Stuttgart, Germany.
The expo exhibitors represent an A-Z of car interiors, with their products being found in vehicles from just about every car manufacturer you can name, from Ferrari, Maserati, McLaren and Porsche through to GM, Volkswagen, Jaguar, BMW, Kia Toyota and Chery, to name just a few!
The show is about quality, color, texture, touch, feel and innovation. Specialty finishes are a strong theme of the expo, with some companies offering plastic compounding and master batching, metalized plastics and chrome-look plastics, and others presenting hot foil stamping and film insert molding.
You'll find a wide range of fabrics, acoustical materials, shape-forming materials and foams, fasteners and adhesive systems, lighting and more! The show is a must-visit for Tier 1 suppliers as well as for interior design teams from car manufacturers wanting to keep up with the rapidly changing world of materials, finishes and technologies that contribute to 'touch and feel'.
The show is of equal significance to design teams and procurement departments, and is full of things to see whether you are working as an interior designer or, just as importantly, as a Tier 1 or 2 component manufacturer. This is a solutions show with a tremendous number of innovative products to see.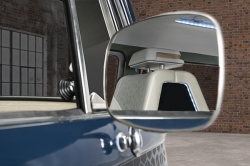 For example, Continental will be displaying its AMBIENC3 concept car, packed with new surface solutions and innovative materials. It is an emotional mobile exhibit packed with groundbreaking ideas, a way to introduce innovative new developments to customers.
The whole concept uses contrast to draw attention. The interior shows exciting new surface materials in all applications following the third-space concept, which merges living area and office – now it is possible to drive, work and relax in one vehicle.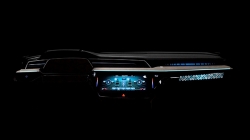 Meanwhile, Walter Pack will show some of its latest innovations. Its Smart Cockpit demonstrator reveals state-of-the-art technology related to lighting and HMI, active surfaces and electronics. Most solutions integrated are ready to market. Dynamic lighting to create different driving scenarios, backlit surfaces in unique materials, display deco module, sewn light guides, smart decor, natural active surfaces, light projections and a driver monitoring system (DMS) are seamlessly integrated into this unique demonstrator.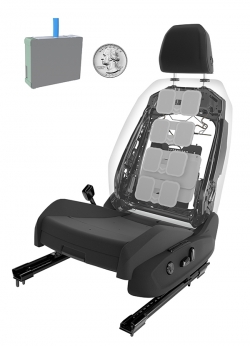 Moving on to comfort-oriented systems, Leggett & Platt Automotive will introduce its Mid-Class Luxury Massage chair, powered by a unique valve module innovation – an industry-changing development in the mobility comfort space. The Mid-Class Luxury Massage provides functionality similar to high-end luxury massage systems but with significantly reduced complexity, thus delivering cost, weight and package savings. Simply stated, it offers luxury comfort for less cost.
To run comfort massage systems in vehicles, bladders are usually inflated and deflated by electronically controlled valve modules; however, the innovative SPM Module requires no electronics or moving parts. This results in a valve module that is slim and mounted close to the bladders. Furthermore, assembly on the customer's production line has been significantly simplified.
Register for your free Expo pass here.