French OEM Peugeot has integrated Stratasys's 3DFashion technology into the interior of its new Inception concept, to deliver a level of resolution not possible with conventional componentry.
The Inception concept is the first design project led by the OEM's brand design director Matthias Hossann. The car features a "revolutionary" interior design, complete with advanced materials produced exclusively using Stratasys J850 TechStyle 3D printers.
Aligning with Peugeot's new electric vehicle design architecture, the Inception concept benefits from a minimalistic cockpit designed to "reinvent the driver experience".
The seats are upholstered in a velvet produced from 100% recycled polyester, and this material is also used on the floor and features 3D patterns created using Stratasys's 3D printing technology.
"At Peugeot, we always like to combine function with aesthetics," said Maud Rondot, CMF Designer, Advanced Design Team, Peugeot, the department responsible for the future vision of the Peugeot brand. "Our objective with the Inception concept's seating area was to modernize the velvet material used and decompartmentalize the design by extending it to also serve as a visually impactful floor mat."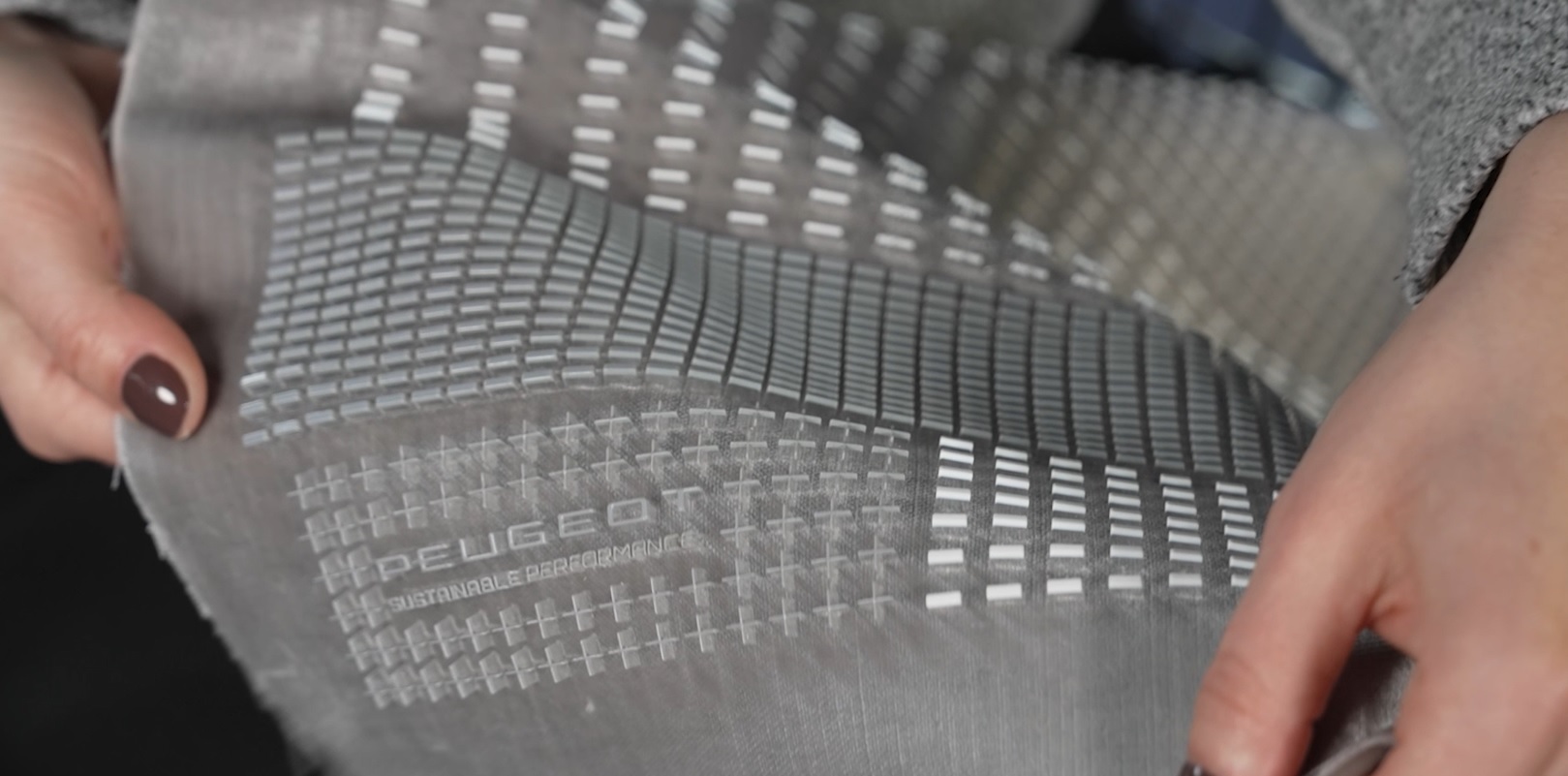 Rondot also explained that unlike conventional vehicle floor spaces which would require a protective overlay, the Inception concept instead uses direct-to-textile 3D printing to deliver a combination of functionality, texture and aesthetics.
"Although we have access to relatively flat designs with current embellishment methods, it is not possible to build thickness and height. This is why we turned to Stratasys, and it is thanks to the company's exclusive 3DFashion technology that we could 3D print directly onto the flexible material," she added. "Often, there is a delta between what we imagine and what we can obtain, so it was quite magical to see our idea arrive precisely as envisaged and with a remarkable quality of execution."
During the development of the concept, the Peugeot Advanced Design also focused on the relationship between materials and light. This resulted in a metallic shade of velvet being selected to play with light and deliver a futuristic feel. The J850 TechStyle 3D printer was then used to create the semi-transparent 'micro-architectures'.
"Instead of covering the whole stretch of material, it was really advantageous that we could leave the velvet visible," added Rondot. "3D printing gave us the ability to modify and reprint the files very easily, but also important is its durability and efficiency; indeed, as a technology it doesn't require molds, which is revolutionary in terms of industrialization."