Next week sees the staging of Automotive Interiors Expo Europe (November 8-10) at the Messe Stuttgart, Germany, where over 125 exhibitors specializing in automotive interior components and technologies will display their latest innovations and solutions to an international audience from across the automotive supply chain sector. If you haven't already, register here for your free exhibition entry pass.
Exhibitors represent an A-Z of car interiors, with their products being found in vehicles from just about every car manufacturer you can name, from Ferrari, Maserati, McLaren and Porsche through to GM, Volkswagen, Jaguar, BMW, Kia Toyota and Chery, to name just a few!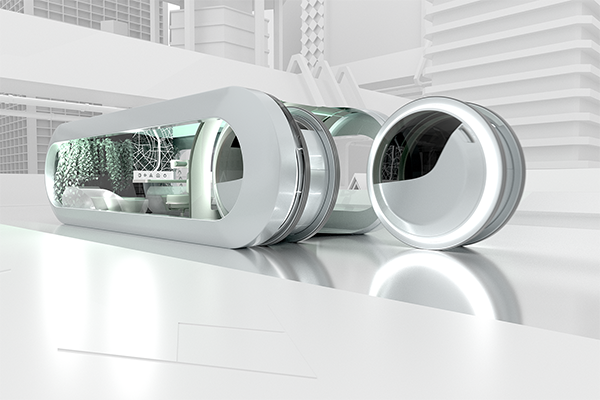 Early highlights from the show floor include the CONO micromobility concept (pictured, above), presented by the Interior Cluster IZZI – a consortium of 18 industry partners and research institutes working together on R&D projects to develop future interior solutions; Diamond Coatings' cutting-edge coatings on glass and plastics for capacitive switches, heaters, anti-reflection, RFI shields, lidar and more; and ORV Manufacturing's acoustic products that meet the need for low-frequency sound absorption and maintain this property at high frequencies. Read all the latest exhibitor news, here. 
Visitors can also check out the Technology Presentation Stage, which will host over 30 speakers from leading OEMs and Tier 1 and Tier 2 manufacturers, suppliers and research institutions, who will discuss everything from the integration of active haptic feedback in automotive HMI systems through to how personalized lighting can enhance the user experience and avoid cognitive overload. There is also an exclusive presentation on interior design for the ultimate driver experience by Esteban Palazzo, principal designer, and Liza Christensen, senior colour and material designer, McLaren.
Overall, the show is about quality, color, texture, touch, feel and innovation. Specialty finishes are a strong theme of the expo, with some companies offering plastic compounding and master batching, metalized plastics and chrome-look plastics, and others presenting hot foil stamping and film insert molding.
You'll find a wide range of fabrics, acoustical materials, shape-forming materials and foams, fasteners and adhesive systems, lighting and more! The show is a must-visit for Tier 1 suppliers as well as for interior design teams from car manufacturers wanting to keep up with the rapidly changing world of materials, finishes and technologies that contribute to 'touch and feel'.
The event is of equal significance to design teams and procurement departments, and is full of things to see whether you are working as an interior designer or, just as importantly, as a Tier 1 or 2 component manufacturer. This is a solutions show with a tremendous number of innovative products to see.
Adjacent shows offer even greater value
Within the same hall, over 65 specialist Tier 1, Tier 2 and Tier 3 automotive component manufacturers, international associations and pavilions are participating in Global Automotive Components and Suppliers Expo. Amid a heavily disrupted European automotive supply chain, this is a fantastic opportunity to meet new partners, and source the latest technologies, components, products and manufacturing solutions. Your entry badge also gives you automatic access straight into Foam Expo and Adhesives & Bonding Expo, where you can see hundreds of foam and foam-related materials and fastening solutions.