For three days in October, more than 80 industry-leading exhibitors showcased their innovations designed to create a memorable automotive interior experience, at the 2022 Automotive Interiors Expo in Novi, Michigan.
Visitors enjoyed the opportunity to see solutions engineered to create cutting-edge yet timeless and authentic automotive interiors. High-performance, functional technologies and components were on display, proving that designers need not compromise on aesthetics or ergonomics.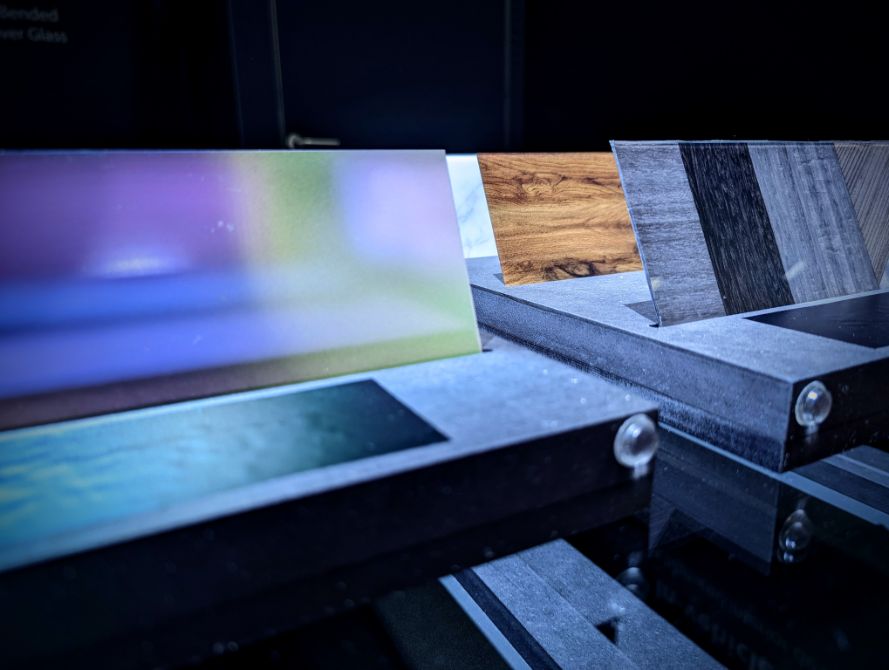 Product launches across the three days included the release of AGC Glass's new FeelInspiration, a decorative glass collection that can be highly personalized. Cécile Musialski, chief commercial officer at AGC, disclosed more about the company's differentiating approach to addressing market needs regarding the integration of glass in automotive interiors: "With all these treatment combinations, you can personalize the material to give a unique look and feel," she said. "High personalization is a consistent trend for OEMs, and glass is ideal for personalization as OEMs want to differentiate themselves from others. Glass is an unseen element and has not been used so much before. Some OEMs are keen to embrace this new material and stand out from the rest."
AGC also presented its door panel demonstrator at the expo. "Glass, in its thinnest configuration as FeelInGlass allows it to be, is a lightweight and durable material that can adapt easily in terms of shape and design," explained César Colombo from AGC Glass's marketing and communication department. "Indeed, it can integrate sensors, lighting and haptic feedback to make it more responsive as well as being versatile and capable of enhancing cockpits through sight and touch. Also, sustainable materials like glass are needed to overcome challenges linked to environmental constraints. We value our glass solutions through their durability and circularity."
He added, "We use a thin layer of real wood, laminated with glass. It is a lightweight alternative to reduce vehicle weight. CMFs need to find alternatives to fit within the cockpit and to use sustainable solutions."
Explaining the company's motivation to exhibit at the expo, Musialski said, "We are exhibiting at Automotive Interiors Expo in Novi to help engineers and CMF designers to integrate the material in the cockpit; our new collection is primarily addressed to all OEM CMF designers. 2022 is the milestone for co-creation projects with design customers. The interior is a sensory experience, featuring touch, colors and finish."
Colombo added, "As we exhibited for the first time at the European edition of the show in 2021 in Stuttgart, we wanted to expand our scope to the US and be present at both shows in 2022."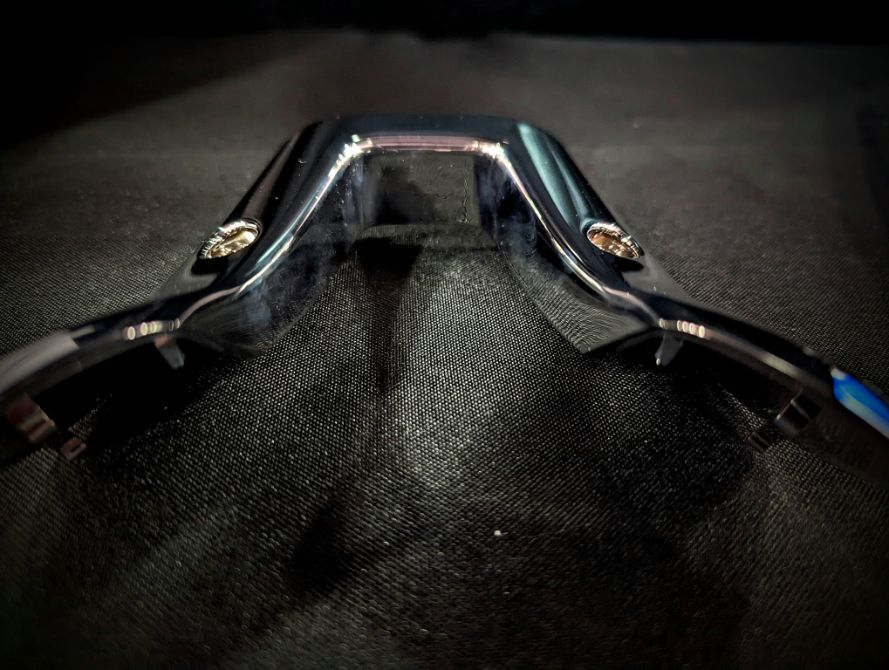 Elsewhere on the show floor, Vergason Technology (VTI) displayed physical vapor deposition (PVD) coating solutions and systems. According to business development manager Joseph Howe, the company's coating center operates several PVD chambers utilizing sputtering, thermal evaporation and cathodic arc deposition technologies. It coats plastic components with reflective films for lighting, decorative coatings that mimic the look of chrome or stainless steel, and specialty coatings for electronic devices requiring EMI shielding. "[VTI's patented] SuperChrome is an ecologically safe PVD coating alternative to traditional chrome plating on plastic components and has met and gone beyond what is required for OEMs when it comes to traditional chrome-plated plastic components," he explained.
"We have done this show for several years, as well as in Europe. We get a lot of good leads and automotive people who are looking for alternatives to plating," added Edward Ward, Vergason's business development manager for coating services and systems. "There is a lot of automotive R&D based here plus up-and-coming EV manufacturers, which has always been a plus. No other show in North America that I have seen has generated the same quality of attendees."
Meanwhile, Huntsman showcased the Rubiflex Gradient Hardness polyurethane system, engineered to be poured in a single shot to provide a soft, cushioned top layer and a bottom layer that is up to 175% firmer than the surface. The next-generation seating foam gives drivers and passengers a plush, comfortable ride. As a leader in MDI-based foams for acoustic insulation, seat comfort and interior trim, Huntsman can reduce CO2  footprints by up to 25% using recycled and natural by-product materials to offset fossil-fuel-based materials.
According to Josh Wimble, marketing manager of transportation at Huntsman, the company values opportunities such as Automotive Interiors Expo to connect with engineers in functions from product development to operations at Tier 1 and 2 foam molders and parts manufacturers. "We also like to collaborate with engineers and designers at auto makers so we can work together early on to address their innovation opportunities with polyurethane chemistry while also meeting their sustainability targets."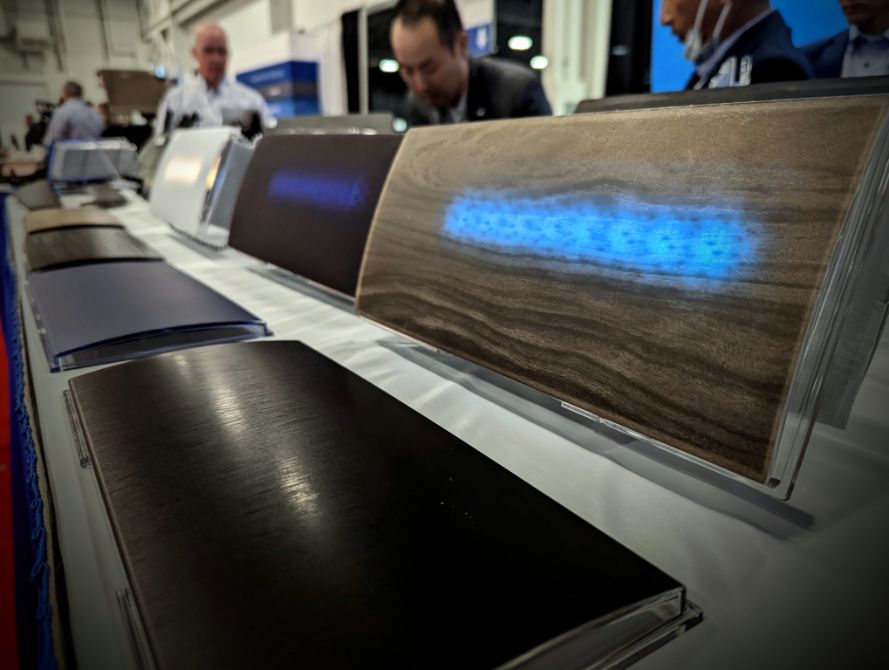 Enhanced in-mold labeling (IML) design options were on display from Sanwa Screen. Printed with fine expression screen printing (FESP), IML designs can be unique and will often use shared tooling by changing only the printing specifications, allowing OEMs to use a wide range of different patterns and colors. IML allows for the familiarity of touchscreens in automotive, appliances, entertainment and many other industries.
Alex Toda, who works in sales at the company, commented, "The trend of recent automobiles is to have designed panels around the dash, center stack and door trims. Automotive Interiors Expo is the perfect place to meet OEMs and Tier 1s that are looking for unique design options that will allow their automobiles to stand out. We are hoping to meet a wide range of OEMs and Tier 1s that have an interest in enhancing the design opportunities."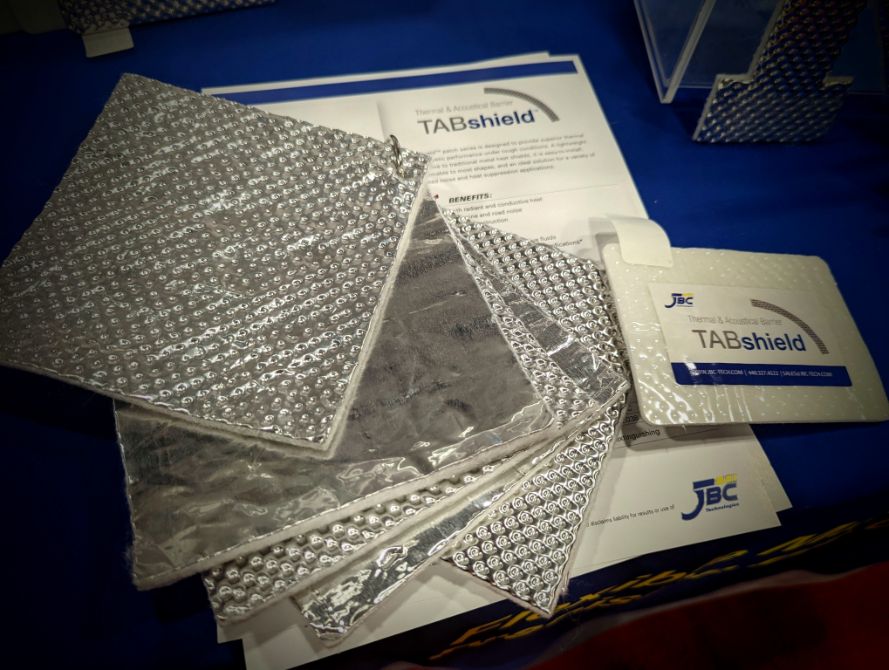 JBC Technologies exhibited its multilayer, targeted protection against unwanted heat and noise. TABshield is a lightweight alternative to traditional metal heat shields, made by laminating various performance materials to form a composite, multilayer final product. According to Kate Gluck, the company's vice president of business development, TABshield is easy to install with peel-and-stick backing, is conformable to most shapes, can be cut to shape for various targeted noise- and heat-suppression applications and is available in sheets and rolls or can be die-cut to customers' specifications. It also meets Ford Specification WSS-M99P32-E6.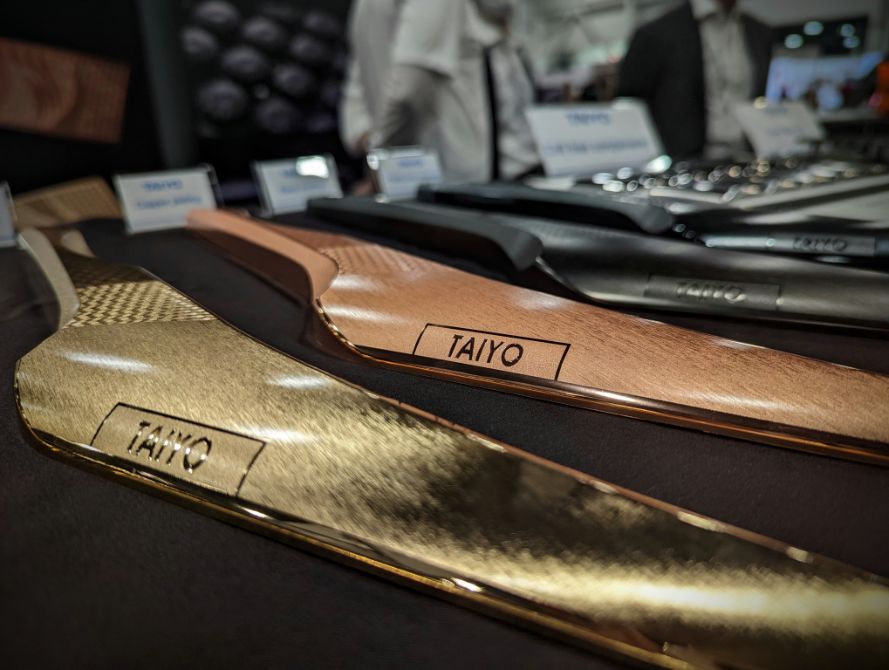 Environmentally friendly solutions were featured throughout the show, with Taiyo Technology of America revealing its sustainable, decorative chrome-free plating. In line with the EU REACH directive, Taiyo developed its Chrome VI-free plating line to cater to environmental regulations and move toward sustainable development goals. "Chromium has withstood the competitive challenges due to its unmatched aesthetics as well as its superior technical capabilities," said Azeem Hamaradeen, the company's general manager.
Hamaradeen went on, "As the industry continues to enhance the passenger experience with new technologies, it is only fitting that the aesthetics also continue to evolve. Designers are constantly looking for new inspirations and techniques to manifest their ideas into reality, and Taiyo's newest textured surface and colorized chromes are our latest answers to the future of automotive interiors."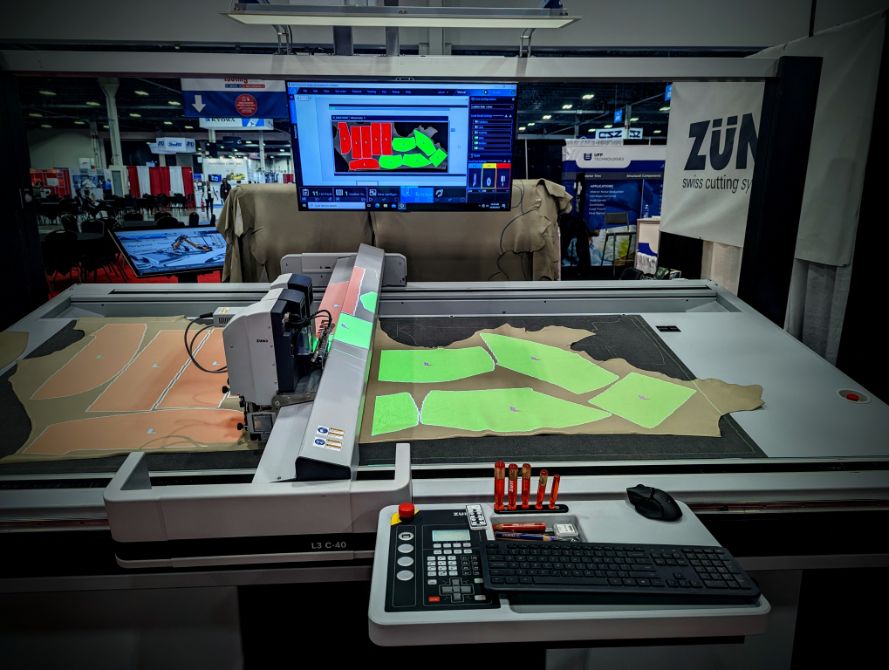 Zünd America had modular digital cutters on display. According to Beatrice Drury, the company's marketing and communications manager, "Modularity is truly the hallmark of the Zünd brand of cutters, enabling customers to purchase the machine configurations and workflow solutions that best meet their needs while keeping in mind they will always be able to upgrade and expand their systems later on, as their needs change and grow. With the latest Mind and Zünd Cut Center workflow releases, Zünd cutters can be configured as turnkey systems capable of handling all the challenges automotive applications may bring with them – from material/hide capture to interactive/automatic nesting, pattern matching, projection guided picking/sorting, web-based product/process management and more."
Drury concluded, "We are thrilled to be back in Novi for Automotive Interiors Expo. With proximity to so many manufacturers in the automotive industry, we look forward to having an opportunity to meet with customers looking to automate their workflows and benefit from the many customizable solutions Zünd offers."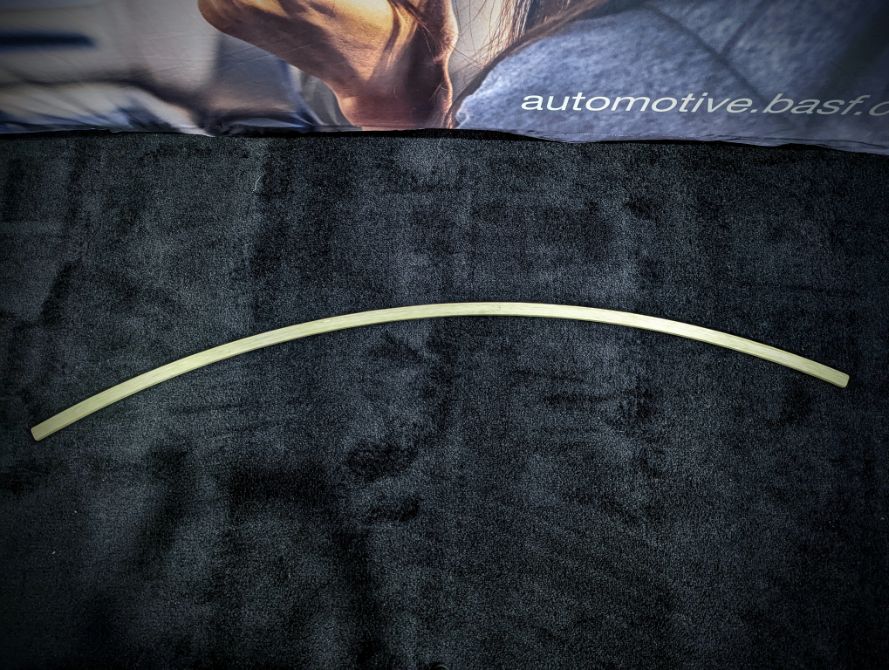 Elsewhere in the exhibition hall, BASF displayed solutions for specialty finishes and plastic compounding. Jeff Hagar, the company's marketing segment manager for interiors in automotive North America, spoke about the solutions on show: "Spray transfer molding is a fast and efficient process to manufacture lightweight composite materials. The first 60-90 seconds of the process is where the fabric is impregnated outside the mold using a high-pressure spray process and then molded in a compression press. The process is designed to scale from initial ideation and experiments to actual automotive production components. The benefit of this technology is the use of sustainable materials with a high bio-renewable content."
Also on display was Ultramid Deep Gloss, BASF's specialty polyamide for highly glossy components in automotive interiors. It shows a balanced property profile for components that are high gloss and yet at the same time scratch resistant without any coating, offering a high gloss level, excellent resistance to scratching, high chemical resistance, low emissions and good UV resistance.
Cellasto, another BASF solution on show, is a components series that delivers superior NVH reduction. Hagar explained, "Lightweight and durable, Cellasto will deliver better NVH performance for the lifetime of your vehicle with less expense.
"Automotive Interiors Expo is important for us to present BASF's innovative solutions in the automotive interior industry for people in procurement, interior designers and Tier 1 or 2 component manufacturers. We are the leader in specialty finishes and plastic compounding for interiors, so it is a great forum."
Automotive Interiors Expo will return to Novi, Michigan on October 24, 25, 26, 2023.