British luxury coachbuilder Radford has revealed the interior design for its Radford Lotus Type 62-2 sportscar. The company has partnered with the Bremont Watch Company on the design of the dials within the car's dashboard.
The bespoke interior pays homage to the essence of Lotus's lightweighting philosophy. It features carbon-fiber accents throughout, including a-pillars, headliner and floor lining, with the centerpiece of the cabin a pair of Bremont dials, a clock and a stopwatch.
Mark Stubbs, Radford design director, commented, "I always ask myself, what would Harold [Radford] have done? Radford embraces and amplifies what the original manufacturer would do. We build upon it. With this interior, we still want it to be a Lotus Type 62-2, but with expert craftsmanship and using the finest materials available that don't take anything away from a lightweight sportscar driving experience.
"We've got the same milled and turned finish from the body of the clocks in our switches, so we've really integrated them and embraced what Bremont has crafted into this design. The analog displays are a beautiful homage to the era of the Type 62-2 and its heritage. We want the driver to feel 100% focused on the joy of driving."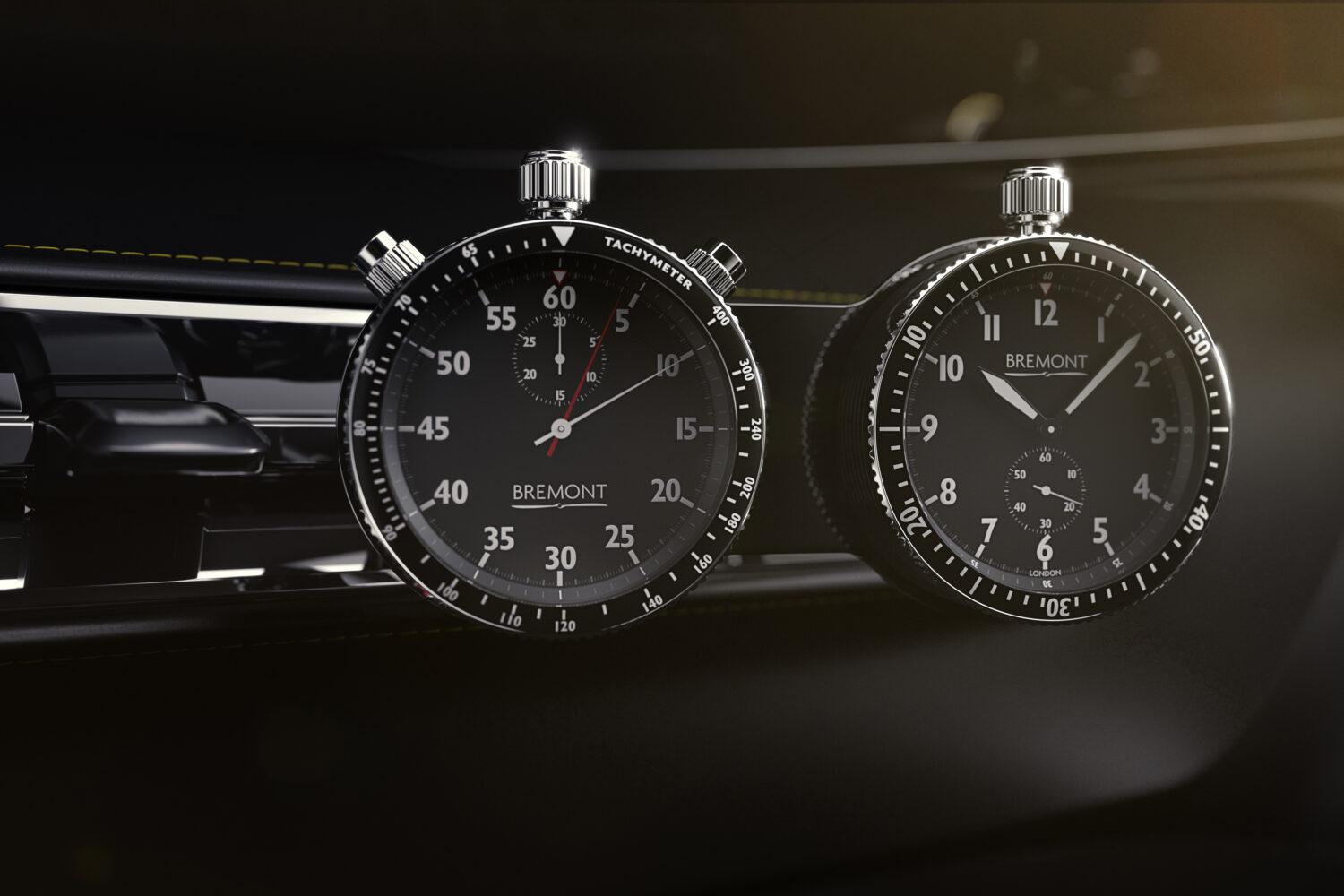 The interior design features a sweeping line that tracks all the way around the interior of the car, from the back of the driver's shoulders through and around the screen display. This key element can be customized in any kind of finish, from precious metals through to carbon fiber. The door opening is a design element from the original Lotus Type 62, with a high sill and cut-out roof.
"Everything is driver centric and built around that," Stubbs added. "It's all about experiences, and the feeling the driver gets when getting in and out of the car is really important. You step into the car and slide into the interior, where the seat grips you and urges you to drive."
Keeping to the philosophy of a lightweight, driver-oriented sportscar, the UI screen has been kept small and all the in-car controls are physical toggles and switches. There are three additional, smaller screens inside the cockpit, one flanking each side and one in the center. These are the side view and rear camera displays, with external cameras built into the very small wing 'mirrors' and at the rear of the car, as there's no rear glass. The cameras give the driver the visual confidence of the view around them.