As vehicle capabilities progress from manual to assisted and then to autonomous driving modes, OEM Volvo is aiming to help drivers better understand the transition by installing a range of new technologies within its upcoming models.
Designed to make an occupant's journey more efficient and safer, the Volvo EX90 benefits from new capabilities and functions to provide clear and relevant information in an intuitive and simple way.
A large screen has been added to the Volvo EX90's center console to provide occupants with access to navigation, media, phone controls and many other functions. The system registers the current situation and then suggests actions which best fit the situation via a contextual bar on the center console screen.
Additionally, for driving-focused information, the OEM has fitted a smaller screen behind the steering wheel. This displays directions, current speed and range info directly to the EX90's driver. The screen also lets whoever is in control of the vehicle know what driving mode the EX90 is in, and how it may react or behave.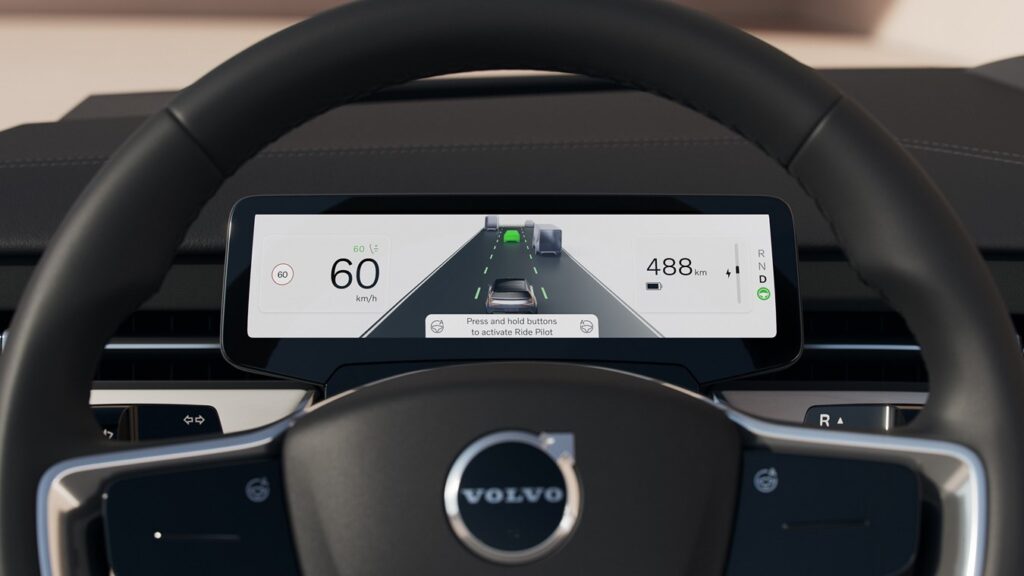 "It's all about providing you with the right information at the right time," said Thomas Stovicek, head of UX, Volvo Cars. "We want your driving experience to be focused, simple and safe. Since the car also understands its surroundings and you better than ever before, we can create an even safer situation by reducing mode confusion, distraction and information overload."